How to Set Up Mercedes-Benz Bluetooth® and Connect Features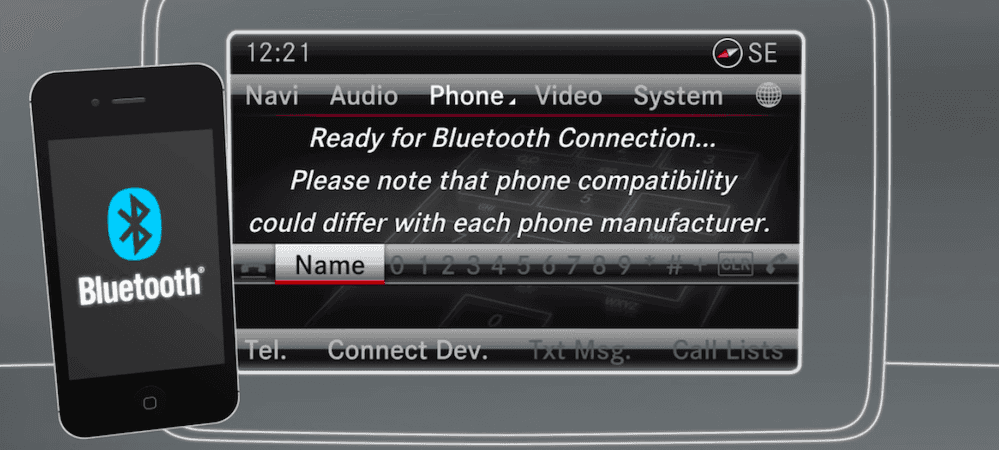 Mercedes-Benz Bluetooth®* gives Newport Beach drivers handsfree access to their smartphone interface while keeping their focus on the road. Not only does Mercedes-Benz Bluetooth® making driving safer, but it makes trips around Costa Mesa more enjoyable thanks to its music streaming capabilities. Find out how to set up Bluetooth® in your Mercedes-Benz car from the team at Fletcher Jones Motorcars.
How to Connect Bluetooth® to Your Phone
To get the benefits of Bluetooth® in your Mercedes-Benz vehicle, follow these simple steps:
To set up Bluetooth®, first turn on your vehicle. Then use the central controller to select "Telephone Settings" on the dashboard display.
The display should read, "Ready for Bluetooth® Telephony… (No Phone Authorized)."
Turn on your phone, then turn on the Bluetooth® settings on your phone. The Bluetooth® feature will search for phones to pair with, and activating this setting will make your phone visible.
On your vehicle's screen, select "Connect Device."
Once Bluetooth® recognizes your phone, your device's name will appear on your Mercedes-Benz vehicle's display. Select your device on the display.
When selecting your device, you'll see a 6-digit passcode on the vehicle display. Your phone should then display the same 6-digit code. Select "Pair" after confirming that both codes match.
If your phone connects to the Mercedes-Benz Bluetooth® system, the name of your device will appear at the bottom of the Mercedes-Benz color display.
If you've followed these steps, and you're still unable to connect your phone to the Bluetooth® feature, feel free to contact the team at Fletcher Jones Motorcars! We'll be happy to help you connect devices at our dealership near Irvine.
What Mercedes-Benz Bluetooth® Features Are Available?
Make the most of this Mercedes-Benz handsfree system on your commute from Laguna Beach to Huntington Beach by enjoying Bluetooth® connectivity in the form of the following features:
Handsfree Calling: All you need to do to place calls handsfree or stream music with the Mercedes-Benz Bluetooth® is to press the "Voice" button on the steering wheel. Then say "phone" and "call name," and then follow the voice prompts to pick your contact and number. Texts and calls will also come through the same system.
Audio Streaming: Audio streaming can be accessed with the central controller by clicking "Audio" and selecting "Bluetooth® Audio," which will then allow you to stream music, podcasts, and more from your library.
Get a Mercedes-Benz Bluetooth® Tutorial at Fletcher Jones Motorcars
In addition to Mercedes-Benz Bluetooth®, Orange County and Corona Del Mar drivers can experience the latest in ease and safety with Mercedes-Benz. From KEYLESS GO® to PRESAFE®, Mercedes-Benz vehicles equip you with innumerable advanced technologies. To experience these features yourself or for help navigating your Mercedes-Benz tech, reach out to the team at Fletcher Jones Motorcars today!