Dine In with Take Out from Orange County Restaurants
As a long-time member of our community, we look to support others and are doing so by keeping an up-to-date list of local restaurants serving us during these difficult times: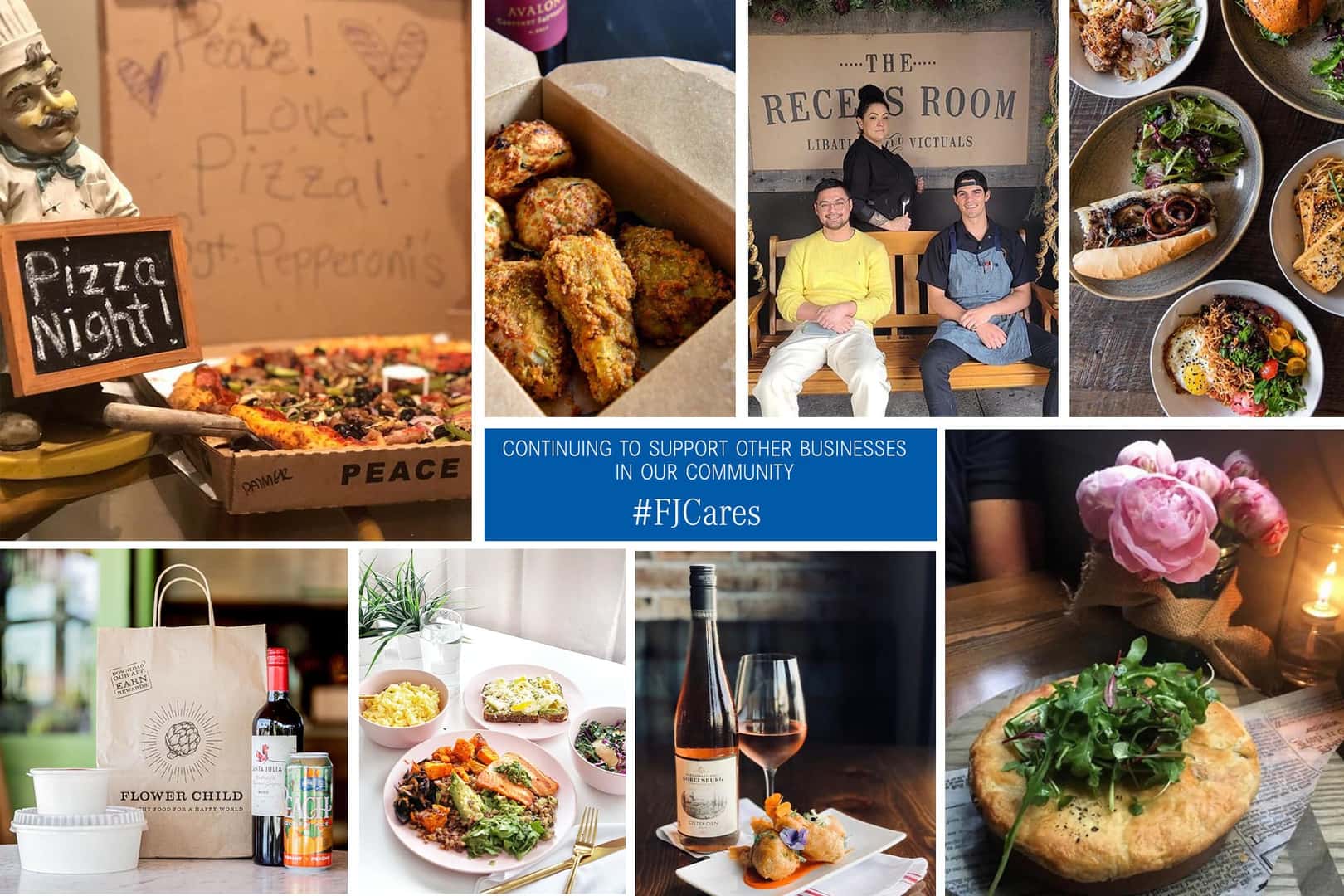 18380 Brookhurst Street
Fountain Valley, CA 92780
Phone: (714) 377-0398
The Recess Room hosts Free Food Friday for students (18 years and younger) and seniors (65 years and older) from 12:00-4:00 PM. It is first come, first serve while supplies last and walk ins only. Food items available for purchase as well.
Instagram: @therecessroom
Twenty Eight Restaurant and Bar
19530 Jamboree Rd
Irvine, CA 92612
Phone: (949) 852-2828
Twenty Eight Kitchen + Bar is open for take-out and curbside pick-up. They are offering 15% OFF for all curbside pickup – offer not valid on Uber Eats and DoorDash orders. Additionally, enjoy beer and wine at 50% OFF and whiskey at 20% OFF.
Instagram: @twentyeightoc
1302 Bison Ave
Newport Beach, CA 92660
Phone: (949) 200-8141
Use code FLOWER35 online, through their app or over the phone to enjoy 35% OFF curbside pick-up, to go, & delivery orders Sundays through Thursdays. Their build your own family packs start at $40 and the FLOWER35 code means 50% OFF beer, wine and cocktails!
Instagram: @eatflowerchild
2300 SE Bristol St Ste F
Newport Beach, CA 92660
Phone: (949) 852-9500
Enjoy New York style pizza with a California twist! Order a meal, pizza kit and wine & beer for take-out or delivery.
Instagram: @sgtpepperonis
311 Marine Ave
Newport Beach, CA 92662
The Royal Hen is a Balboa Island gem open for curbside pick-up and island delivery. They are offering 20% OFF all to-go wine and beer. Plus, when you mention Fletcher Jones, you receive 15% off your to-go order.
Instagram: @royalhen
2001 Westcliff Dr, Newport Beach, CA 92660
Phone: (949) 287-6807
The team at Olea Newport Beach is ready to take your phone orders! They'll pack up not only your order, but a $25 gift card to thank you! Bottles of wine are 50% OFF and cocktails are $10. Orders available for takeout or delivery with DoorDash daily from 4:30-8:30 PM. Call to place your order today!
Instagram: @oleanewportbeach
3032 El Camino Real, Tustin, CA 92782
Phone: (714) 415-6269
Don't hit the snooze button and miss breakfast! With breakfast or brunch from SNOOZE, you and the family will be able to power through the workday. The menu is full of creative takes on breakfast favorites. Let us know what you choose in the comments below!
Instagram: @snoozeameatery
2531 Eastbluff Dr
Newport Beach, CA 92660
Phone: (949) 718-0477
When you start craving Italian, try Provenance Restaurant in Newport Beach, CA. The restaurant offers meals to go, take and bake options, weekly specials and meals kits. With so many options, everyone will find something they love and we encourage you to share what you love from here in the comments below!
Instagram: @provenance_oc
600 East Bay Ave, Ste A7
Newport Beach, CA 92661
Phone: (949) 673-4000
Balboa Bar-B-Que is nestled in the Balboa Fun Zone, waiting to share their delicious menu with all who are in the hungry zone. You'll have fun choosing from slow smoked meats, like Beef Brisket, Baby Back Ribs or Pulled Pork. Want a hamburger instead? They have the best handmade 1/2 burgers in Newport Beach! Open for to-go orders and Postmates delivery. Leave a comment below what you ordered.
Instagram: @balboabarbque
Stay Updated
Follow @fjmercedes for the latest on restaurants to bring home and check back for updates here! Comment below with some of your local favorites you've been supporting.