How to Program Your Mercedes-Benz Garage Door Opener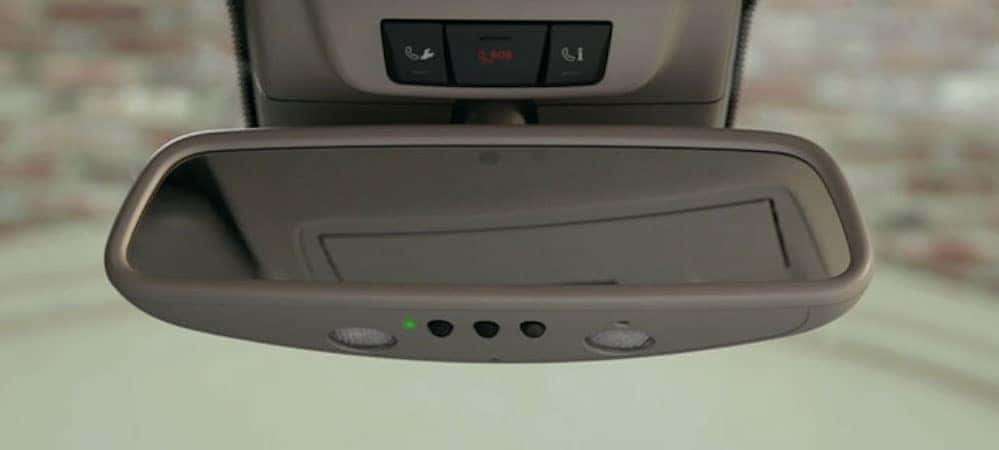 With a Mercedes-Benz garage door opener, you can control up to three garage doors or security gates with a handheld remote. Learn how to program your Mercedes-Benz garage door opener in a few easy steps from our team at Fletcher Jones Motorcars below.
Video Tutorial: How to Set Up Your Mercedes-Benz Garage Door Opener
Video Transcription:
Hi, I'm Josh Sacré with Fletcher Jones Motorcars of Newport Beach Mercedes-Benz. Today, I will be assisting you in pairing your garage door opener with your vehicle.

First, have your existing remote handy. Go ahead, turn the ignition on, make sure the lights are on in the vehicle, and, for the first time, press and hold the [two outer] buttons [on the rearview mirror] together until the LED light [next to the buttons] turns green.

Now, whichever button [on the rearview mirror] you would like to pair [with the garage door opener] — press [that button], hold, let go.

When the light is flashing orange, take the existing remote, press it about one to six inches away [from the button]. Once the LED turns green, that means you have a fixed code, and you're ready to go.

However, if the light continues flashing green, this means you have a rolling code as an additional safety feature. This requires additional steps.

With the ignition still on, exit the vehicle, locate the "Learn" or "Train" button on your garage door motor. Go ahead and press it and return to your vehicle within 30 seconds of pressing that button.

Once you return back to the vehicle, press and hold the button, let go… press and hold… let go… press and hold… until the garage finally reacts. Press, hold, let go. Once the garage reacts, you are finally paired [with the Mercedes-Benz garage opener].

Thank you for watching, have a wonderful day, and stay tuned for our next tutorial.
Get More DIY Tips from Fletcher Jones Motorcars
Contact us with further questions about how to program your garage door opener. Additionally, we're happy to share other DIY tips for your Mercedes-Benz, including how to set up Apple CarPlay, how to unlock your car with your blade key, and how to change your Mercedes-Benz key battery.