Distracted Driver Awareness: 7 Mercedes-Benz Features to Keep You Focused
As April marks Distracted Driver Awareness month, here are a few Mercedes-Benz features you probably didn't know about. And better yet?  They were designed to help you pay attention to what's most important—the road ahead.
1) ATTENTION ASSIST®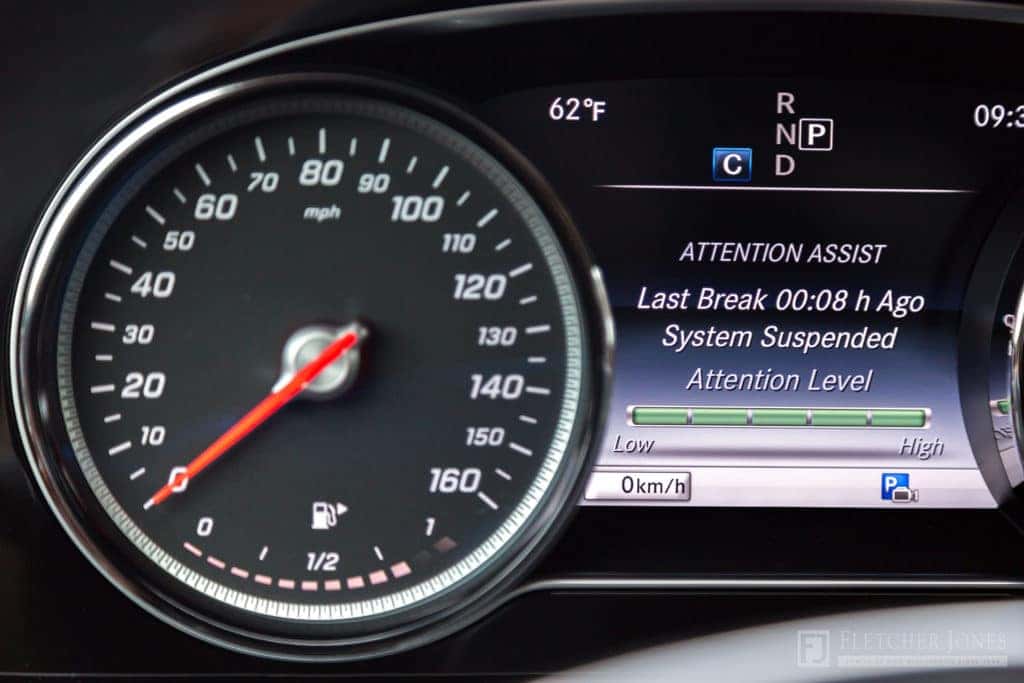 A long day of commuting back and forth to your home in Orange County can get tiresome, especially during rush hour. ATTENTION ASSIST® is the first system of its kind to continuously monitor up to 70 parameters of driving behavior, and can automatically alert you with both visual and audible warnings if it detects signs of drowsiness on long trips. With enhanced sensitivity, the system can also help detect drivers who begin their trip drowsy, and offer more useful information via the dashboard display.
2) Active Lane Keeping Assist
With technology that monitors ordinary road markings above a certain driving speed, Active Lane Keeping Assist helps detect unintended drifting off-course, and alerts you by vibrating the steering wheel. If you continue to drift, it can selectively brake individual wheels to help guide the car back into your lane. Enhancements help it to detect and alert you to overtaking vehicles, vehicles you would need to overtake if you change lanes, and even oncoming traffic in the adjacent lane.
3) Blind Spot Assist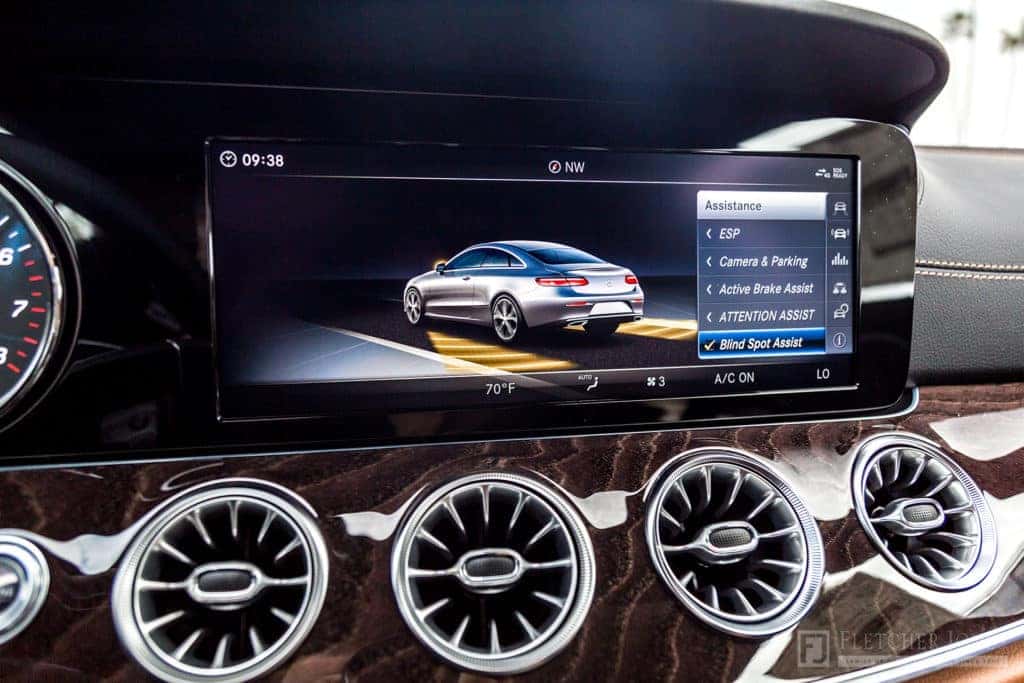 Even if you're completely focused on the road, it can be difficult to spot another vehicle in your blind spot when you're changing lanes on the 405 freeway. With the available Blind Spot Assist, radar technology helps sense when a vehicle enters the blind-spot area. An icon illuminates in the appropriate side mirror to alert you of a detected vehicle. The system also gives you an audible warning a turn signal is activated while a vehicle is detected.
4) Rear Cross-Traffic Alert
Using the ultrasonic sensors of PARKTRONIC and the radar sensors of Blind Spot Assist, these systems helps audibly and visually alert you of approaching cross-traffic when backing out of a parking space at low speed. Especially helpful if your view is obstructed by vehicles or structures, the system can also apply the brakes. The sensors can also help detect if the driver has engaged the wrong gear or pedal for exiting a confined space.
5) Surround View System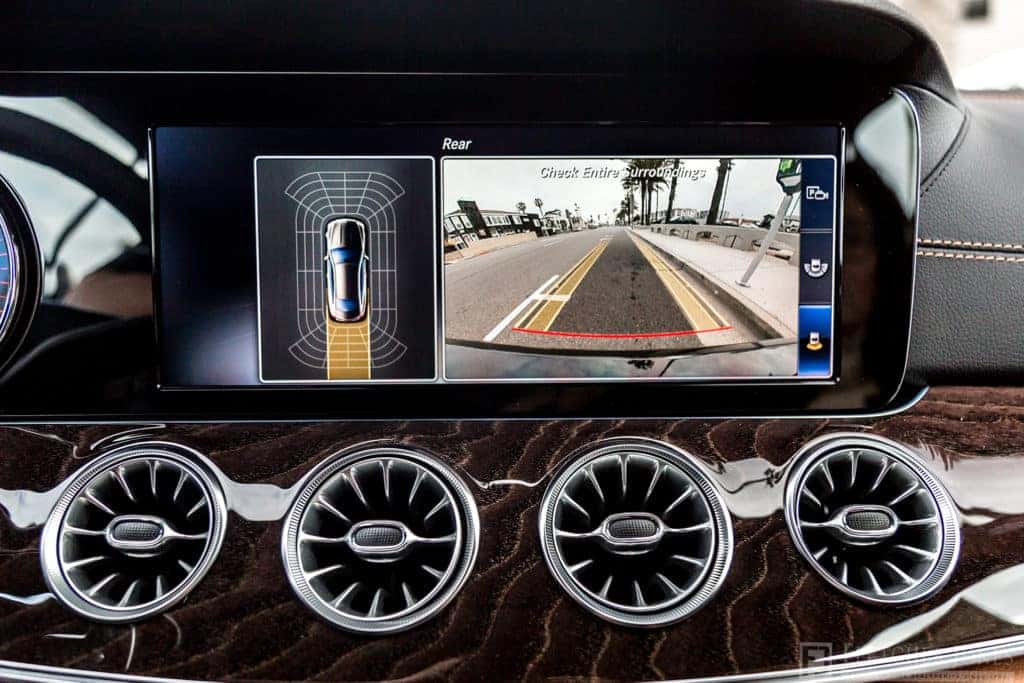 The advanced Surround View System uses cameras in all four directions to compose a single, live overhead view of your immediate surroundings. Displayed on the in-dash COMAND® screen during low-speed maneuvers, it helps you avoid obstacles as you negotiate tight spaces, whether you're moving forward or backing up.
6) Car-to-X Communication
In the future, cars will be able to communicate with each other over the airwaves. In the E-Class, the future starts today. With its industry-leading Car-to-X Communication, every new E-Class can automatically alert a central notification system of certain dangers, from detected wheel spin to the use of hazard flashers or even windshield wipers. The system can then alert other drivers with Car-to-X via in-dash displays or announcements, allowing precautions to be taken before reaching the hazard.
7) Night View Assist PLUS®
Night View Assist PLUS® advanced technology can help identify and point out pedestrians and animals along a dark roadway, and help alert pedestrians with a flash of the LED headlamps in their direction. Available in select Mercedes-Benz models, Nigh View Assist PLUS® projects invisible infrared beams and reads them with a special camera. Combined with thermal imaging, the system can display a clearer, supplemental real-time view of the road ahead in the digital instrument cluster, either full-time or automatically when danger is detected.
Focus on the Road
Distracted driving is a public health issue that affects all of us. Please remember to pay attention and drive responsibly.