The New 2019 Mercedes-AMG® GT 4-Door Coupe
In 2019, Mercedes-Benz perfected the sports car even more. The GT 4-Door Coupe has one goal and no compromises. Keep reading to learn all about the 2019 Mercedes- AMG® GT 4-Door Coupe.
Demands of a sports car are becoming more and more complex; however, Mercedes-Benz is handling them just fine. For this vehicle, our goal is to combine the stellar sports car performance with the everyday suitability of a regular four-door vehicle.
The Power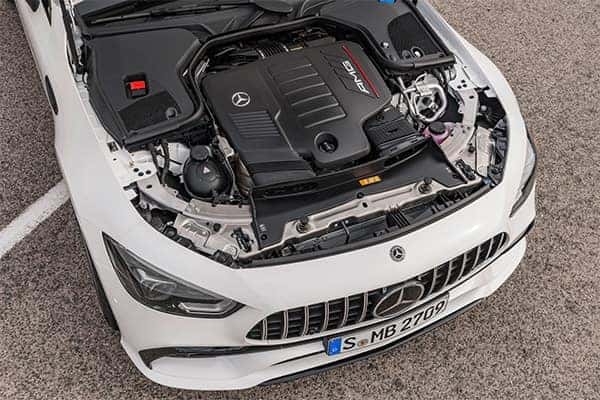 No matter the GT version, your engine is AMG®'s superb quality. Engines range from the 3.0L inline-6 turbo engine with EQ Boost to the 4.0L V8 bi-turbo engine. Your horsepower also gets even better, ranging from 429 hp to 630 hp. Maximum driving pleasure is guaranteed around every corner with Mercedes-Benz.
Exterior Elegance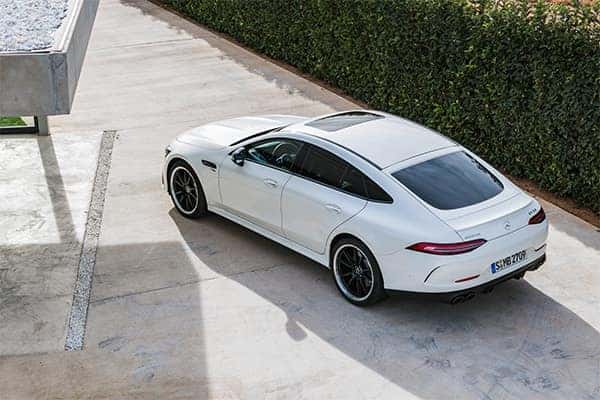 On the outside, you will see exactly how this 4-door combines the classic sports car look with the AMG® GT unmistakable lines. They integrated the typical AMG® radiator trim, long hood, large air vents, sporty multi-beam led headlights, and extendible or fixed rear spoiler-whichever suits your style. It performs as dynamic and elegantly as it looks.
Interior Versatility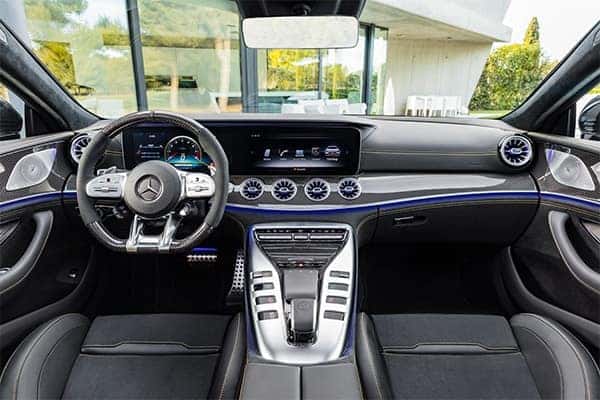 The second you step into the AMG® GT 4-door, you will be just as in love as we are. The GT family continues to combine dynamism with the top of the notch technology. This includes active brake assist, attention assist, car-to-x communication, and so much more. There are endless options to choose from when customizing your AMG® GT 4-Door Coupe. Choose from different luxurious wheels, leathers, trims, colors, and more details.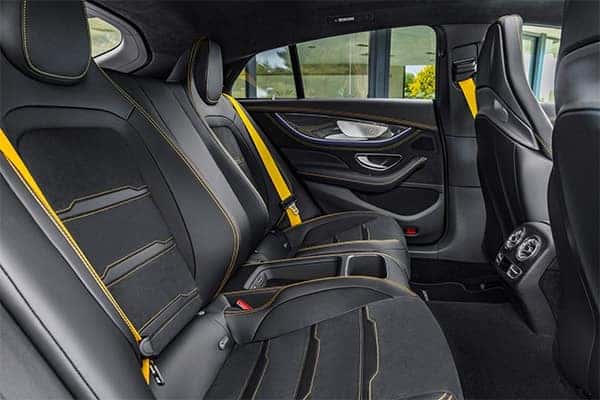 Space is no longer a problem for this Mercedes-Benz sports car. The 5-seater GT is designed to function for everyday use and still achieve the first class sports car feel.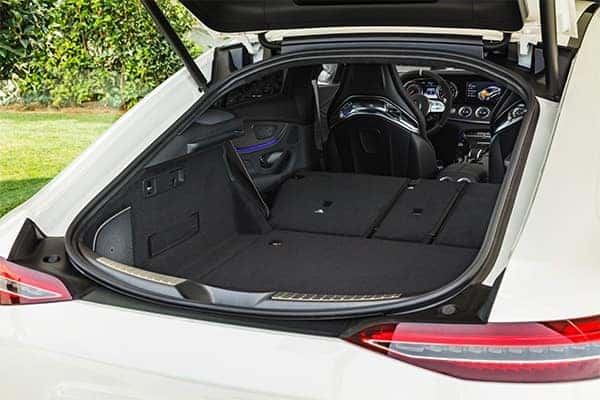 Come in today to learn all about the 2019 AMG® GT 4-Door Coupe and other fabulous AMG® options or check out our current inventory below!