Passion, Persistence, & Performance: The Fletcher Jones Way
When you think of a Mercedes-Benz, what words come to mind? For us, we think of passion, persistence, & performance. As for Alex Livadas, these words hold true to his own life as well. Alex has been a respected Sales Representative at Fletcher Jones Motorcars for over 12 years & an even more impressive 20 years with Mercedes-Benz. Recently, he competed in the 2019 Boston Marathon where he was not only tested by his endurance physically, but mentally as well. Here's what he had to say:
"As a young MBA student at the University of Wisconsin, I made a promise to myself to qualify and run the Boston Marathon one day. I was able to accomplish this in 1978 with the time of 2 hours and 57 minutes. Many years later I got the urge to run my second Boston. So thanks to the support of my 26 year old daughter, Athena, who is an accomplished runner in her own right, I was able to qualify for my second Boston last year at the Santa Clarita Marathon with the time of 04:03. It was with great excitement and anticipation that I went back to Boston again. But this time I had the pleasure of the company of lovely Athena and her boyfriend John who came up to Boston from NYC to support me.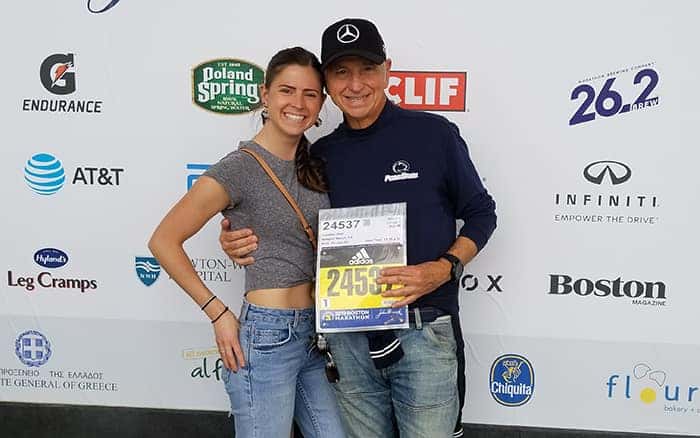 The most famous feature of the Boston Marathon race course is Heartbreak Hill, a climb of 88 feet over 0.6 miles that begins just past the 20-mile mark of the race. But the most challenging feature of the course is probably its extensive downhill sections, including a 150-foot plummet in the first mile. While running downhill generally feels easier, it is a killer on your quads which act as a brake to slow your body down. In my 41 years since I ran my last Boston, I completely forgot the hilly sections and since most of my training is around the flat lands of the Back Bay in Newport, my quads were not prepared for it and started complaining after the first half of the race…as a result, the first half went by at 2:05, but the second half took me 3:10 for a total of 5:15…Disappointed? No Way! Because I firmly believe that every Marathon finisher is a winner.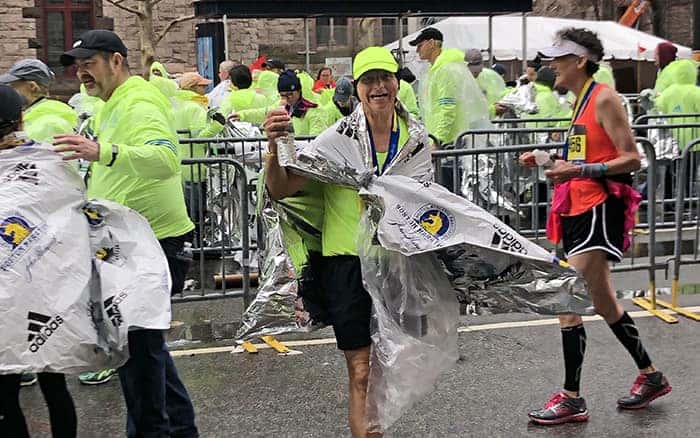 And continuing with this Marathon's hero ex-Marine Mica Herndon from Tallmadge, Ohio, who was running for his 3 fallen comrades and literally crawled along the finish line when his hamstrings locked up. "My legs really stopped moving forward, so the next option is to crawl. As Marines, right from the get-go, it's instilled, adapt and overcome," His gutsy performance was a fitting tribute to the memory of his late friends, whose names he wore on small plates fixed to his shoelaces."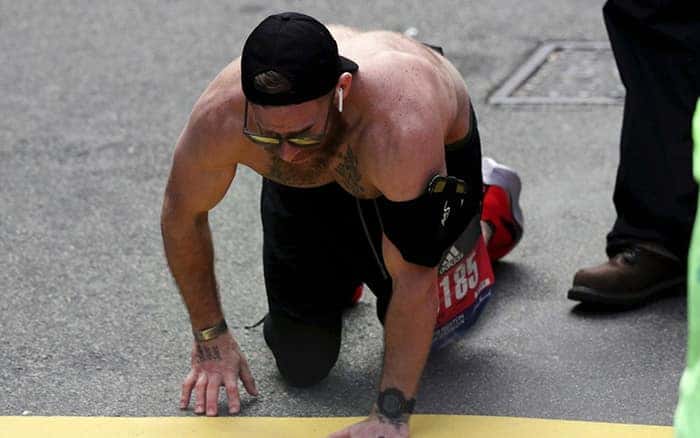 Alex Livadas and his team have been featured on the LA Times, Hollywood Reporter, and MBUSA Connect magazines for the outstanding service they provide to our guests. Stop by Fletcher Jones Motorcars and meet Team Alex Livadas!
PLUS, you won't want to miss out on our Spring Black Friday Sales Event!
If you're feeling inspired by this story and want to be a part of a winning team, Click here to get started!