Learn More About The 2020 GLS Performance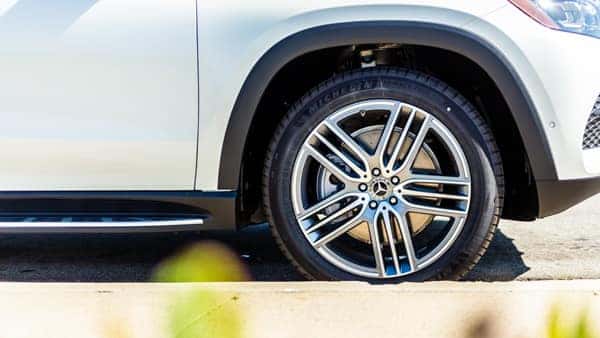 Ride in Comfort with E-ACTIVE BODY CONTROL®
With the all-new 2020 GLS, there comes an all-new suspension system, the E-Active Body Control®, and the only one of its kind on the market. The system is partly powered by the 48V battery and employs a Road Surface Scan and curve inclination function to create a level of comfort Mercedes-Benz is known for. Essentially, the GLS has a built-in camera constantly scanning for uneven surfaces, like pot holes. If an uneven surface is detected, the suspension will adjust to the upcoming pot hole and the driver will never know they were driving over uneven surfaces. Experience the E-Active Body Control® for yourself at Fletcher Jones Motorcars in Newport Beach.
Safety first with PRESAFE® Sound
As technology advances, Mercedes-Benz builds upon their safety features as well. PRESAFE® Sound comes standard on all GLS models and is part of the pre-established PRESAFE® system. The PRESAFE® Sound system helps negates the effects of noise from an accident on the driver and passengers. When the system determines there is a dangerous situation, the onboard sound system plays, "Pink Noise," which is a short rushing sound to precondition the hearing. This safety feature can reduce the impact of noise exposure by up to 40%. Between after school pick up and activities, you are constantly on the road and Mercedes-Benz is here to ensure the safety of you and your passengers. Mercedes-Benz is #1 in safety for luxury vehicles.
All-New Steering Wheel
The newly designed 2020 GLS leaves nothing behind, including a brand new 3-Spoke Nappa Leather Multifunction Steering wheel for when Dad takes the wheel to drive to Newport Beach for family beach day. The new design allows for manual gear shifting and a more sporty driving style. Of course, the steering wheel still includes the classic amenities our drivers are accustom to, like standard cruise control and touch control buttons for the instrument cluster and multimedia system.
All-New Engine
For the GLS 450 4MATIC®, the driver will find driving the 73 South a breeze now with a 3.0L Inline-6 Turbo Engine with EQ-Boost. It has 362 Horsepower and needs only 5.9 seconds to go from 0-60 mph. The GLS 580 4MATIC® goes bigger with a 4.0L V8 Bi-Turbo Engine with EQ-Boost and 483 Horsepower. For 0-60 mph, the GLS 580 takes 5.2 seconds. What does this mean for you? The new engine brings forth more power and torque when needed, like when quickly changing lanes on the 55 South. The EQ-Boost is partially electric and offers better fuel economy. With the cost of fuel rising, the EQ-Boost is a treat. The new engines provide power on the road and the power of saving money.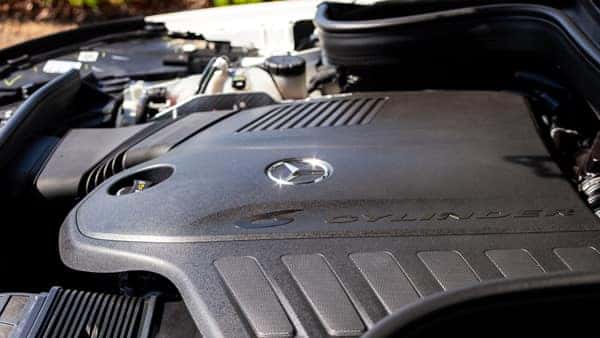 Driver Assistance Package Plus
Driver Assistance Package Plus is an optional package to help you drive with ease. It includes the following:
Advanced Driver Assistance System
Active Stop-and-Go Assist
Active Distance Assist DISTRONIC
Active Steering Assist
Active Emergency Stop Assist
Active Lane Change Assist
Active Speed Limit Assist
Route-Based Speed Adaptation
Active Brake Assist with Cross-Traffic Function
Evasive Steering Assist
Active Blind Spot Assist
Active Lane Keeping Assist
PRESAFE® Impulse Side
Explore the New GLS at Fletcher Jones Motorcars!
To learn more about the 2020 Mercedes-Benz GLS, contact us at Fletcher Jones Motorcars, or visit us near Irvine and Costa Mesa, in Newport Beach. Browse our wide selection of new GLS models today.