Learn More About The 2020 GLS Interior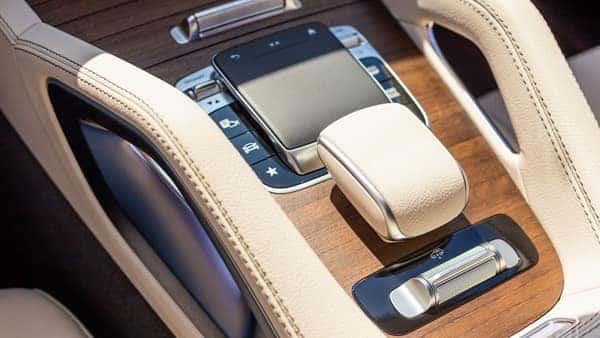 MBUX Interior Assistant (Gesture Control)
A new feature, known as the MBUX Interior Assistant (Gesture Control), is all about movement, like a performance at the Segerstrom Performing Arts Center in Costa Mesa. The Gesture Control allows for you to move your hands and arms to mobilize MBUX in a matter of seconds—goodbye buttons and remembering which is which. For example, those days where you are digging through your purse (not for your keys as you have KEYLESS GO®) and need more light, move your hand up and down beneath the rearview mirror to turn on your reading lamp. There is also a search light for the times something rolls under your seat. You simply stretch your hand out towards the unoccupied front passenger seat to turn on. Speaking of passengers, the system understands the difference between the driver and front passenger. Experience this new feature at Fletcher Jones Motorcars in Newport Beach.
MBUX Voice Control with Natural Language Understanding
The MBUX Voice Control with Natural Language Understanding in the new 2020 GLS means speaking to your vehicle as you would a friend. With an onboard and offboard system that guarantees timely and appropriate responses, you can easily say, "Hey Mercedes!" to activate Voice Control. You no longer have to press a button or know specific commands. The system will adapt to your way of speaking and you can control in-vehicle components, like closing the sunshade on the Panorama roof that now has a 50% larger viewing area when the Huntington Beach sun is too bright. The 2020 GLS introduces technology that responds to you like a friend.
Mercedes-Benz User Experience (MBUX)
The new 2020 GLS presents two 12.3" digital displays that seamlessly blend together to give the impression of one cohesive screen. You interact with MBUX how you want to interact: Touchpad, Touch Control Buttons on the steering wheel, a touchscreen center display, or the all-new generation of Voice Control. With time, your vehicle learns your past behaviors to understand your preferences and offers suggestions. If there is more than one user, there can be more than one profile and MBUX allows for groups of settings to be saved together under a theme or mood. The system will not fall behind as MBUX is constantly improved with over-the-air updates. MBUX is the newest user experience that Mercedes-Benz offers.
Ambient Lighting with 64 Colors
The Ambient Lighting available in the GLS models means there are 64 colors to choose from to capture the mood at the time, your child's favorite color or to represent the colors of your favorite sports team. There will be welcome lights to invite you in and the color will change when the climate is adjusted. The Ambient Lighting with 64 Colors is one of the many fun perks to owning a new 2020 GLS. Come check out a light show at Fletcher Jones Motorcars in Newport Beach.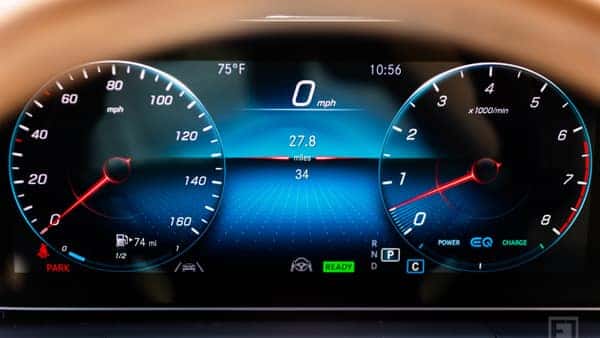 Heads-Up Display
The 2020 GLS introduces technology that keeps your eyes on the road while all other eyes are on you. The Heads-Up Display provides important driving information, like the speed limit, on the windshield above the wheel and information is always presented in high-resolution and color. You never have to take your eyes off the road.
Explore the 2020 Mercedes-Benz GLS at Fletcher Jones Motorcars
Explore the new Mercedes-Benz GLS interior for yourself and get behind the wheel of this luxury sedan at Fletcher Jones Motorcars. We are just a short drive from Laguna Beach and Costa Mesa, in Newport Beach. In the meantime, browse our 2020 GLS inventory today!