How to Drive UberBLACK in Orange County With a Mercedes-Benz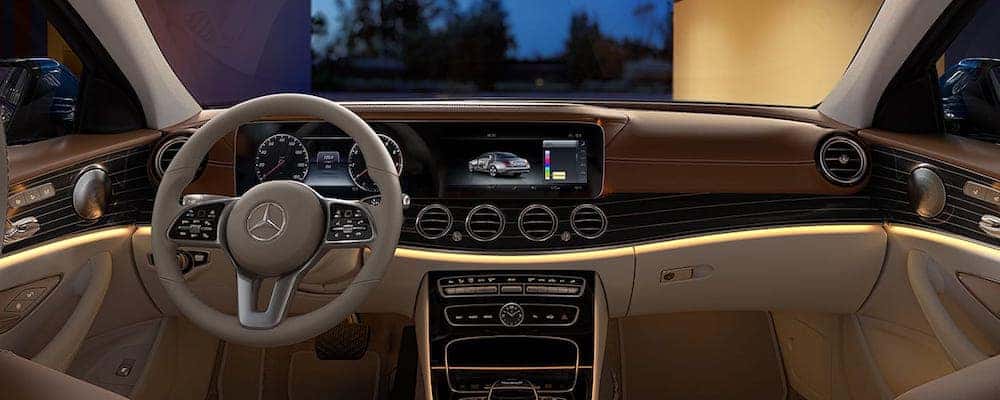 There are many luxury vehicles on the market, but not all can live up to the standards needed to be an UberBLACK car or SUV. Still, anyone who has examined a vehicle adorned with the Three-Pointed Star up close knows that Mercedes-Benz raises the bar for luxury vehicles with its premium materials, forward-thinking tech, and racing-inspired power. It's this commitment to excellence that has earned Mercedes-Benz the distinction of having more qualifying new models for UberBLACK than any other automaker. Review the Orange County UberBLACK requirements and the Mercedes-Benz models that meet them below!
UberX vs. UberBLACK: What's the Difference?
What is UberBLACK? When you look at the standard UberX vs. UberBLACK, it'll become clear that UberBLACK is the premium version of UberX. Passengers will know they're receiving the best, as UberBLACK vehicles and drivers must meet more stringent requirements than their UberX counterparts. These are the sleek vehicles you see headed for nice dinners in Laguna Beach or business meetings in Irvine, not late-night bar runs. As expected by the name, UberBLACK vehicles must boast a black exterior, as well as a black leather or vegan leather interior.
UberBLACK Requirements in Orange County
For Costa Mesa drivers wondering how to drive for UberBLACK, there are some requirements you and your vehicle will have to meet to get started:
Vehicle:
Black exterior
Black leather or vegan leather interior
Must be 5-years-old or newer
Cars must be able to seat four passengers in addition to the driver, or six for SUVs
Must be free of commercial branding
Must be free from cosmetic damage or missing pieces
Be one of the designated luxury models accepted
Driver:
Keep a star rating of 4.85 or higher
Carry commercial insurance (for UberBLACK SUVs)
Mercedes-Benz UberBLACK SUVs & Cars
When it comes to UberBLACK SUVs and cars, they only accept the best, which is why Mercedes-Benz has more UberBLACK approved models than any other automaker. UberBLACK currently accepts the following Mercedes-Benz models in Orange County:
High-End Mercedes-Benz Features
Mercedes-Benz vehicles are filled with features to boost comfort and convenience. Here are just a few of the features you could access inside a qualifying Mercedes-Benz UberBLACK car or SUV:
Air Balance cabin fragrance system
Air Balance cabin-air purification system
Dual-zone automatic climate control
64-color LED ambient lighting
FrontBass® system
ECO-START® system
DYNAMIC SELECT® drive modes
Heated 16-way power front seats with memory
Experience Top-Tier Luxury at Fletcher Jones Motorcars
If you're ready to make the move to UberBLACK or simply want the UberBLACK experience with your own vehicle, rely on the new Mercedes-Benz inventory at Fletcher Jones Motorcars. Visit us today at our Newport Beach dealership!