Free Fletcher Jones Benefits You Didn't Know About
You've made the best choice. You purchased your Mercedes-Benz from Fletcher Jones! So what does that mean for you? Automatic access to exclusive complimentary benefits as part of our Preferred Owners Program.
Here's some of the free benefits you gain access to:
Complimentary Courtesy Vehicles

Fletcher Jones Preferred Owners are provided with complimentary Mercedes-Benz courtesy vehicles when you visit our Service Center with an appointment.
Complimentary Tire Inspection & Multi-Point Inspection

Your Mercedes-Benz was designed with specific tire requirements to help ensure your vehicle maintains its safety, performance, and handling qualities. That's why we provide you with a complimentary visual tire inspection performed by certified technicians who know your Mercedes-Benz inside and out.
We also check for the following during our 32-point inspection:
Engine compartment fluid levels
Inspect condition of belts, coolant hoses, radiator, and motor mounts
Under vehicle on lift such as fluid leaks, exhaust system, tire condition, suspension, and brake pads
Exterior features like windshield washer & wipers, mirrors, and lights
Interior features such as horn, seat belts, windows, climate control, gauges, and much more
Airport Parking & Shuttle Transportation

Your browser does not support HTML5 video.
Need to go out of town? As a Fletcher Jones Preferred Owner, you have the option to leave your vehicle in our care and allow the Fletcher Jones Airport Shuttle to personally drive you to John Wayne Airport. You even have the option to Service your vehicle with us while your away.  Upon your return, you can expect to be reunited with a freshly washed, ready to-go Mercedes-Benz.
Pet Friendly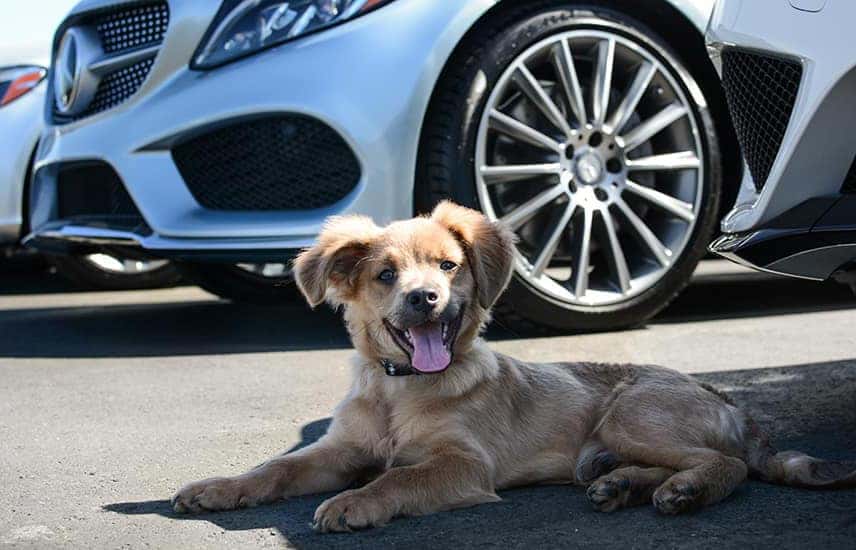 Because we love your furry friends, we've created a pet friendly area which presents an opportunity for your canine companion to enjoy a drink of water and a treat on us
Guest Lounge & Children's Center
Relax in our indoor guest lounge or outdoor patio while you sip on a cup of complimentary Starbucks coffee as you surf the net with high-speed WiFi. Bring your children and let them play with the available toys and games in our Children's Activity Center adjacent to the guest lounge.
Car Wash
There's no excuse to drive around Orange County in a dirty Mercedes-Benz. Preferred Owners receive complimentary car washes at our Newport Beach, Ontario, Los Angeles, and Temecula locations.
The Fletcher Jones Motorcars Newport Beach car wash hours are:
Monday through Friday 9:00 a.m. – 1:00 p.m.
Saturday 8:00 a.m. – 12:00 p.m.
Want to know a secret? Each time you bring your Mercedes-Benz for a Service visit, you'll receive a free car wash regardless if you're a Fletcher Jones Preferred Owner or not.  Click here to view our Service Specials and schedule an appointment with us.
Learn more about the Fletcher Jones Preferred Owner Program by clicking below.