2017 OC Auto Show Recap
In case you missed the OC Auto Show in Anaheim late last month, here's a quick recap of our favorite Mercedes-Benz cars and SUVs!
The Orange County International Auto Show took place on September 28 through October 1 and featured 100 test drive vehicles and over 600 new cars, trucks, crossovers, and SUVs.
Pretty difficult to miss at the OC Auto Show was the Mercedes-AMG® GT C Roadster painted in AMG®'s Solarbeam yellow! Under the hood was the legendary AMG® handcrafted engine with an output of about 550hp and 502 lb-ft of torque!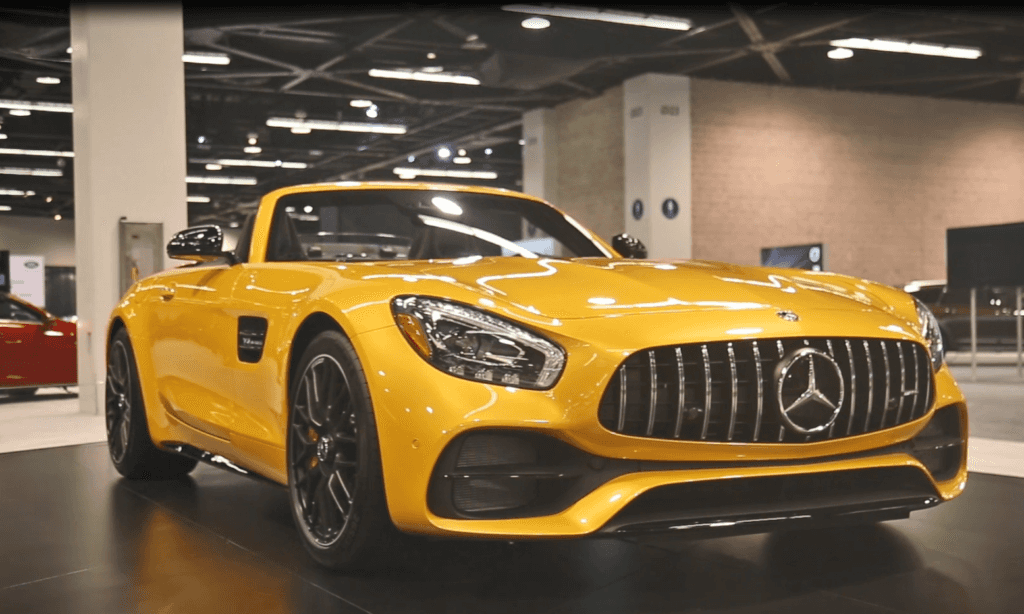 For those looking for something a little more rugged, the G-Class is one to take the cake. If you think venturing outdoors in a Jeep might be fun, imagine if the G-Class "G Wagon" would've taken a turn at Camp Jeep's wild four-wheeling obstacle course.  Let's just say the star of the show would've been the three-pointed one!
While we admit the Honda "Minnie" van was pretty adorable dressed in pink polka dots and "Minnie" ears, let's not forget the baby of the Mercedes-Benz SUV family dressed in an elegant "Canyon Beige" color; the 2018 Mercedes-Benz GLA. This newly redesigned subcompact SUV has some pretty noteworthy features to talk about like its upgraded grille similar to the one you'd see in the GLS and its new hands-free Foot-Activated Liftgate.
Check out the video below on some more of our favorite Mercedes-Benz moments at the OC Auto Show!