Fletcher Jones Motorcars Named Nation's #1 Mercedes-Benz Center…again!
Another year brings yet another opportunity to be #1. Thanks to you, we're proud to announce that Fletcher Jones Motorcars Newport Beach is the Nation's #1 Mercedes-Benz Center in new car sales for 20 consecutive years!*
We don't just sell Mercedes-Benz vehicles but a customer experience unmatched by any other. You've worked very hard to earn your dream Mercedes-Benz and we love making your dreams come true.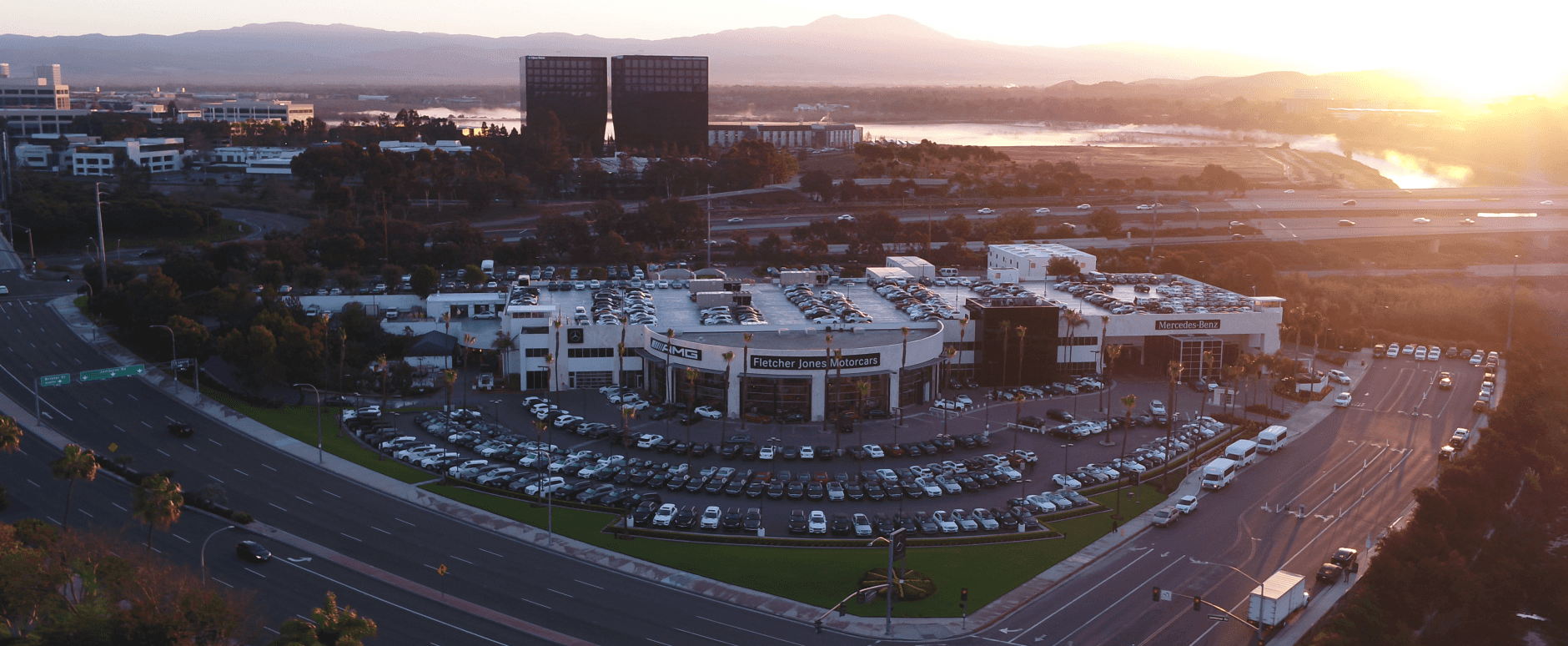 So take a short trip down memory lane with us while we look back at bringing our flagship store to you!
Since opening our doors in 1997 and upgrading our facility in 1999, we're proud to be a part of Newport Beach, CA. At one point in time, one of the largest dealerships!
Drawing inspiration from Walt Disney Co., Nordstrom Inc, British Airways, Tiffany & Co. and the Ritz-Carlton hotel chain, Fletcher Jones Jr. set out with the intention of simply not just selling just Mercedes-Benz, but a customer experience unmatched by any other.
The 9-acre lot was set to go under major renovations. Importing over 84,000 pounds of marble for the flooring and wall, at completion's end, Fletcher Jones Motorcars' 180,000 square foot, three-story building would house 72 service bays on the ground floor level and an additional 72-car body shop and wholesale parts warehouse on the second floor. The final top floor slated to hold a parking lot enough to store several hundred cars.
At one point in time, within the dealership there was even a healthy spa for employees, small fossil museum used to display prehistoric fossils discovered on site during construction and putting green in the customer waiting area!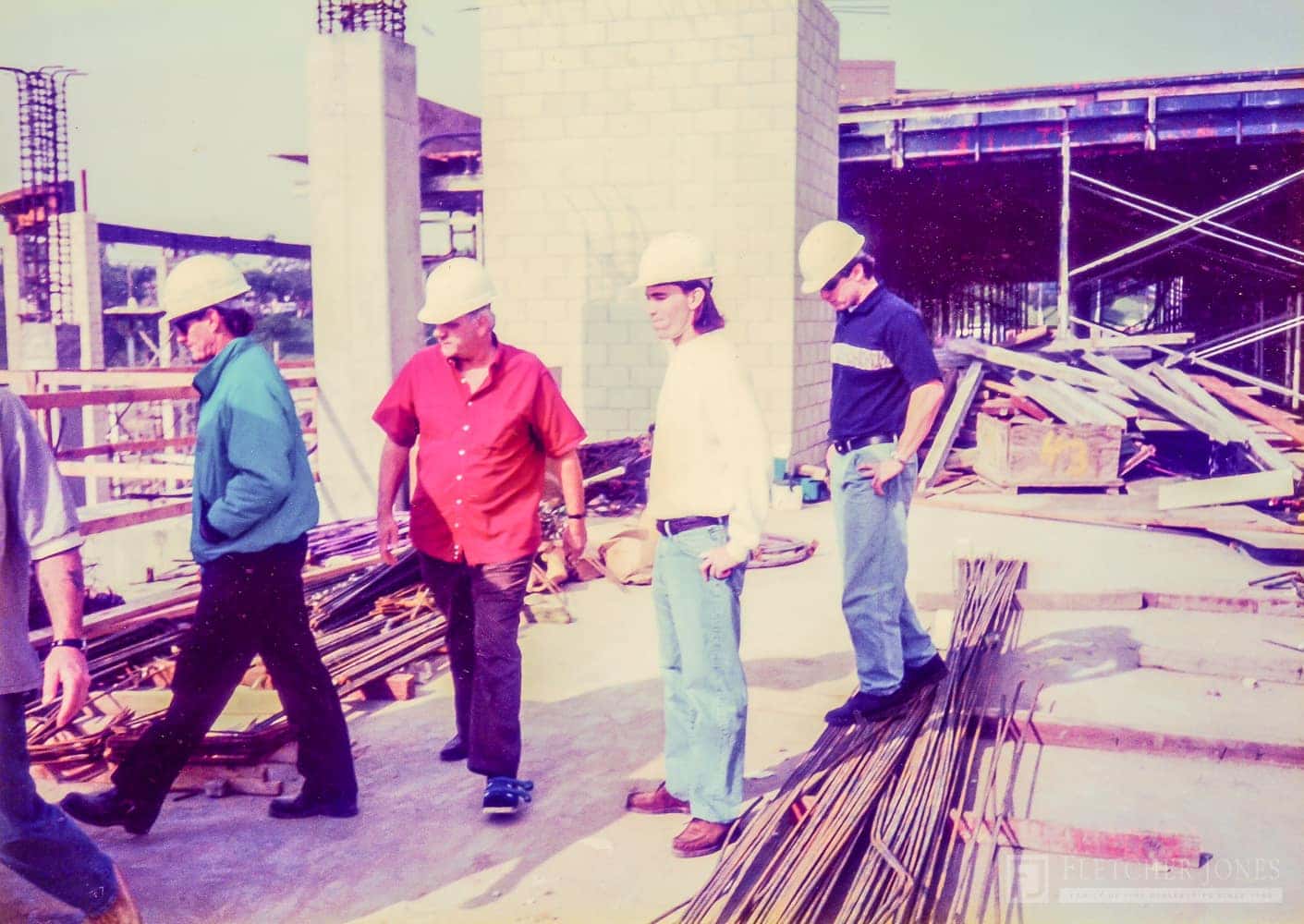 Fletcher Jones Jr. (Left) surveying the work in progress Fletcher Jones Motorcars Newport Beach flagship dealership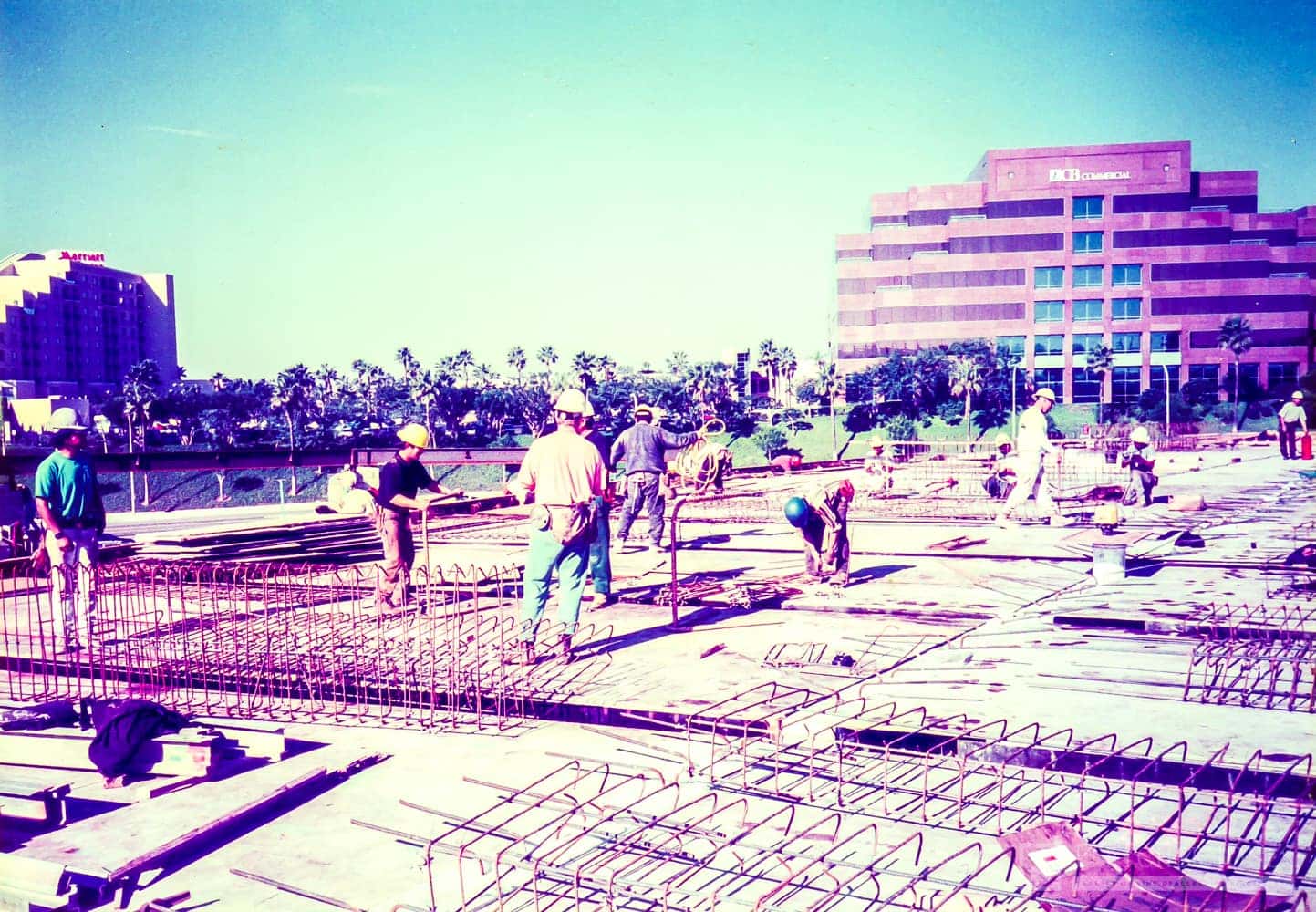 Construction workers shaping the rebar on the third floor. Behind is Newport Beach Marriott Bayview and CB commercial (now CBRE), both of which still operate to this day.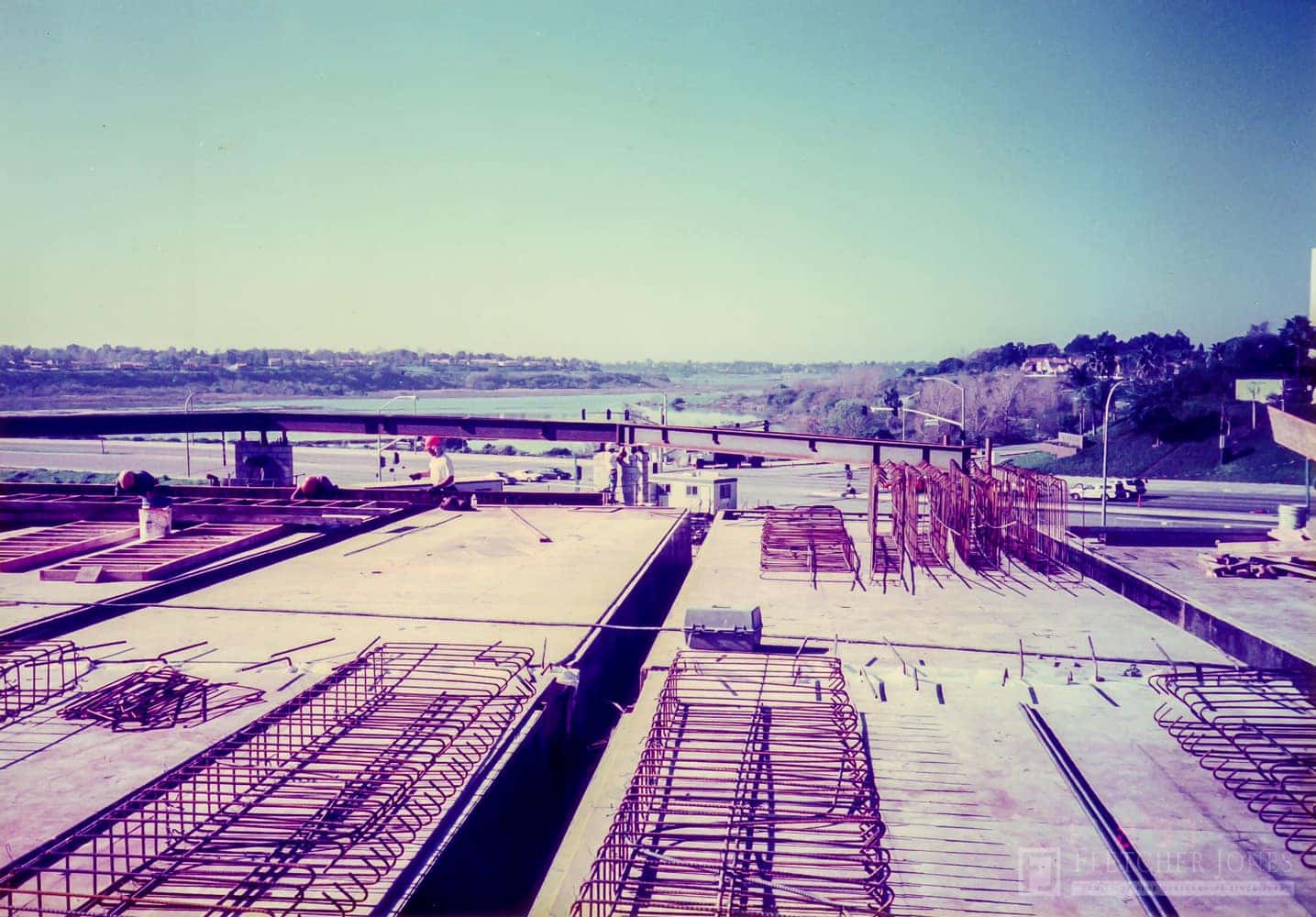 Third floor view of Jamboree Road and Newport Bay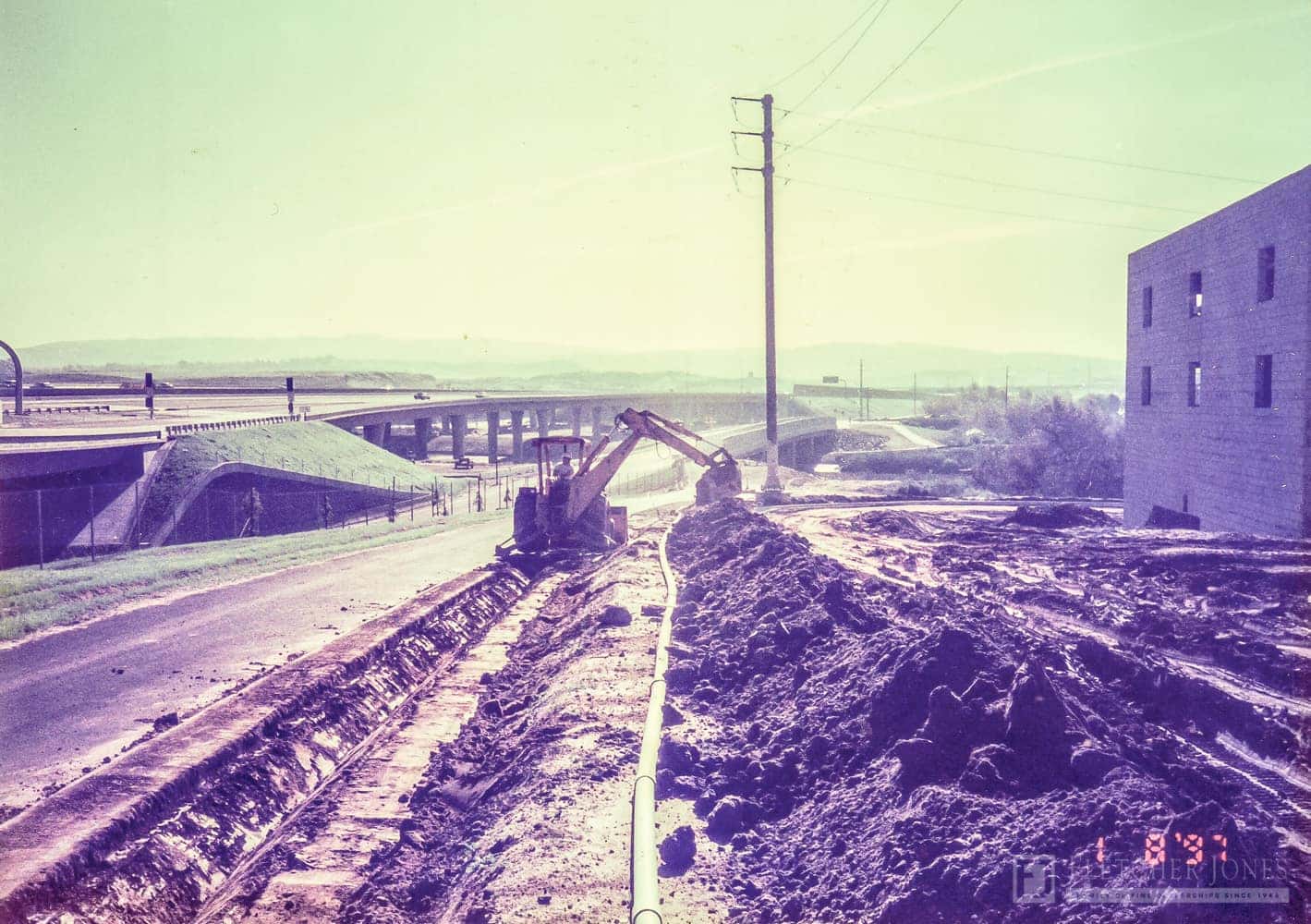 Rear section of Fletcher Jones Motorcars shows the brand new empty CA State Route 73. Photo was taken January 1997,  just 2 months following the opening of the 73.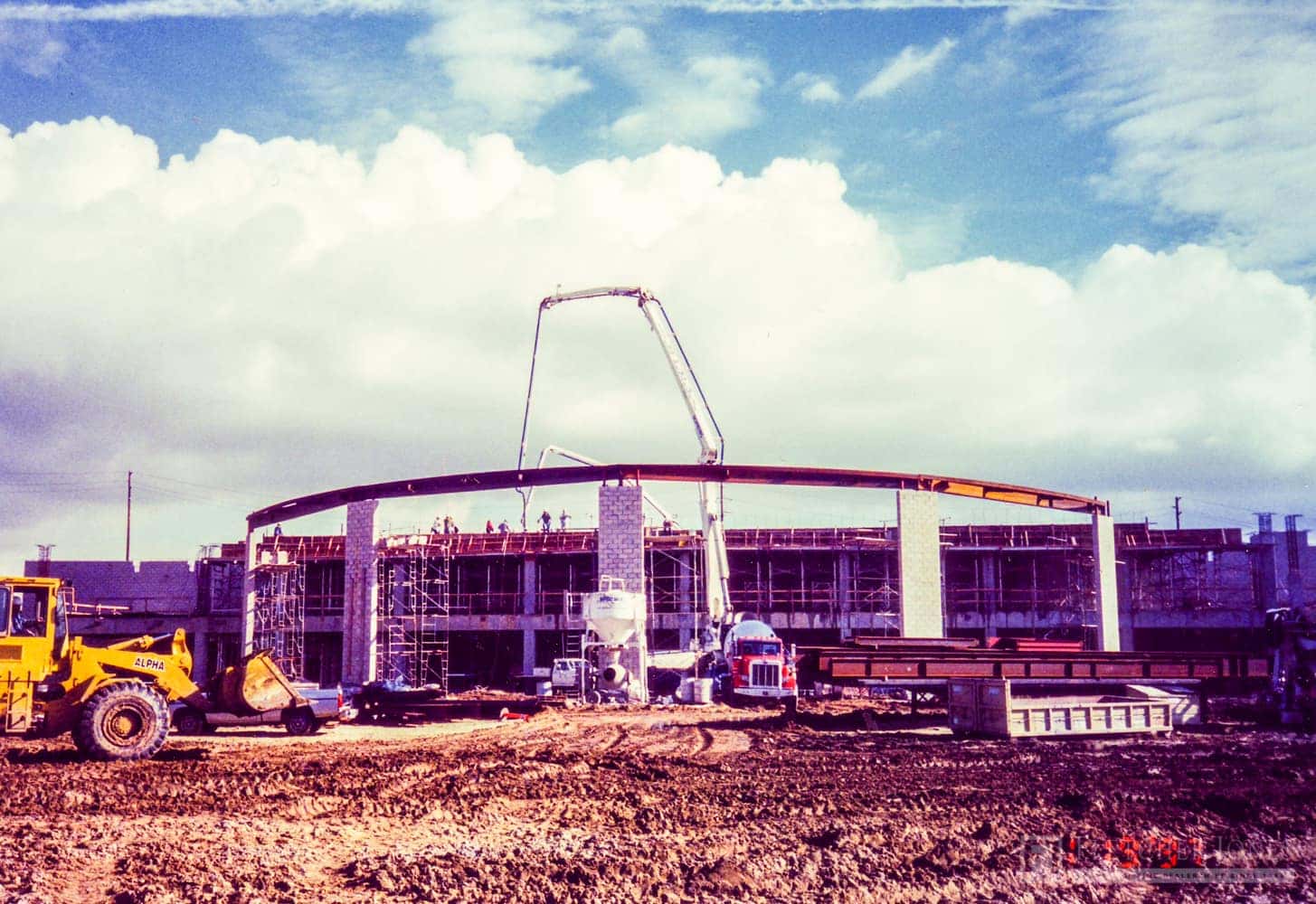 The iconic front, 5-pillar view of Fletcher Jones Motorcars, which still stands unchanged to this day
There is a reason why generations of family have trusted us throughout the decades, building relations and even driving hundreds of miles to visit us here in Newport Beach, CA for the same Mercedes-Benz they could've purchased just down the street from where they reside. This is "The Fletcher Jones Difference."
To this day we are continually improving our dealership. Theses changes include an addition of a brand new showroom floor, 31 additional service bays to mitigate waiting times as well as dramatically extending our car wash by 50 feet, in turn providing a higher quality wash and less waiting time. Projects currently in the work include covering our entire third floor roof with solar panels! Read more about our additions here!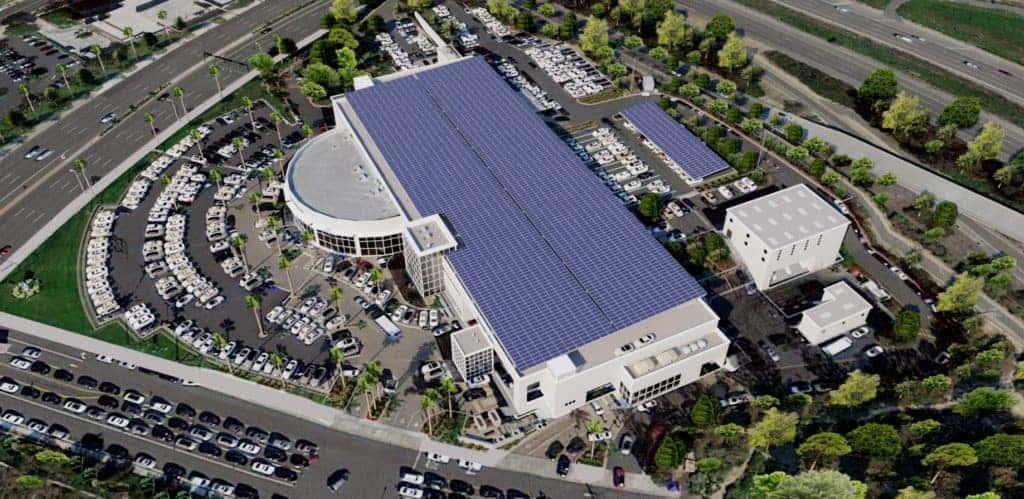 On behalf of the Fletcher Jones Motorcars Newport Beach team and family, we thank you for your continual support and look forward with providing you with yet another year of #1 service from the Nation's #1 Mercedes-Benz center!
Interested in joining our Fletcher Jones family or want to read more about our legacy? Click here for more details!