Valentine's Day: 6 Gift Ideas That Will Wow
Love is in the air and Fletcher Jones Motorcars in Newport Beach wants to help you wow your Valentine this year with gifts that will leave your sweetheart starry-eyed. Take a look at these 6 sweet Valentine's Day gift ideas.
Plus, keep reading to see how you can celebrate a picturesque Valentine's Day in Orange County on us!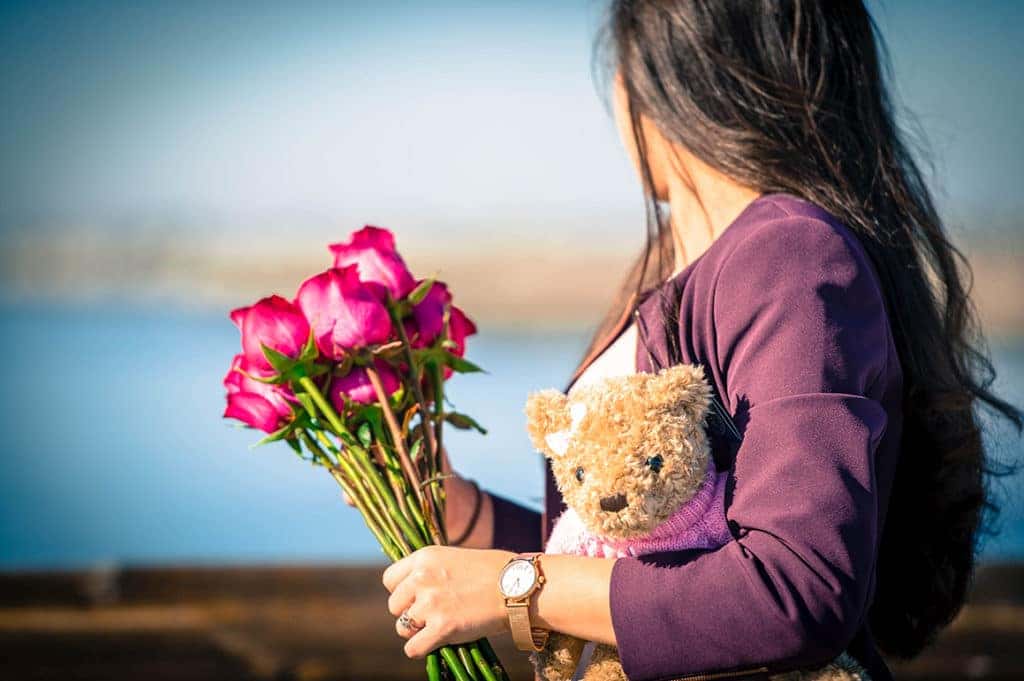 1. The Gift of Time
No gift is treasured more than the gift of time. Dazzle her with a rose gold Mercedes-Benz watch with a mesh band or surprise him with a black leather Mercedes-Benz watch, perfect for the car enthusiast in your life.
The timing couldn't be better!  Save 10% on all online boutique items using the code LOVE10 at checkout.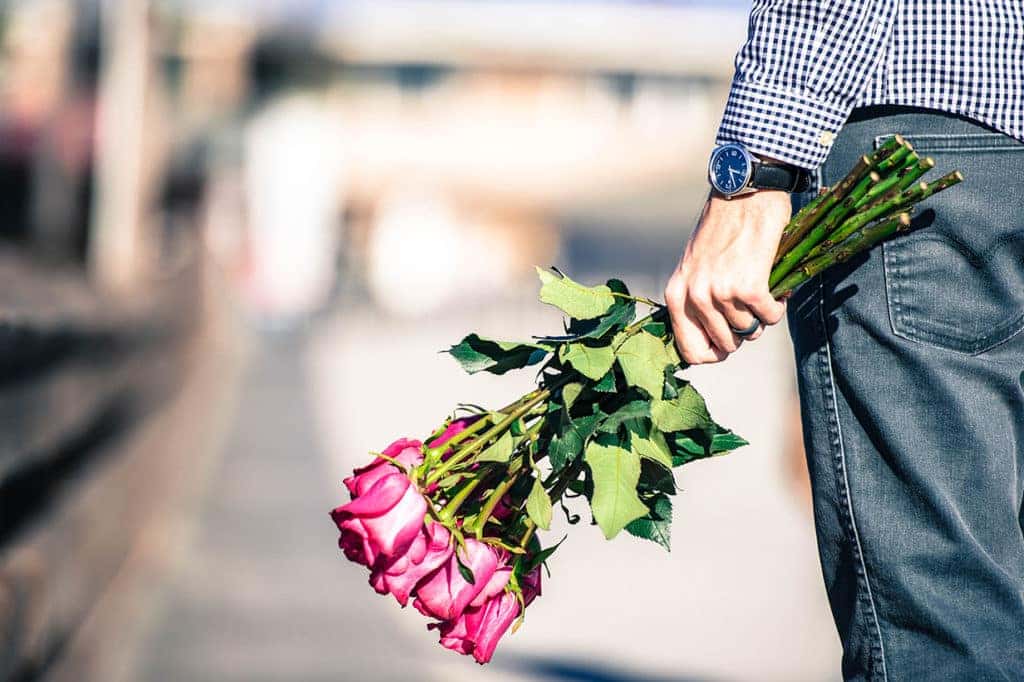 2. Warm & Fuzzy Feeling
Flowers, chocolates, and teddy bears are a few things that are considered classic gifts on Valentine's Day. So why not step it up a notch with a luxury teddy bear? Hold on to that warm and fuzzy feeling of love with a Mercedes-Benz limited edition Herrington teddy bear.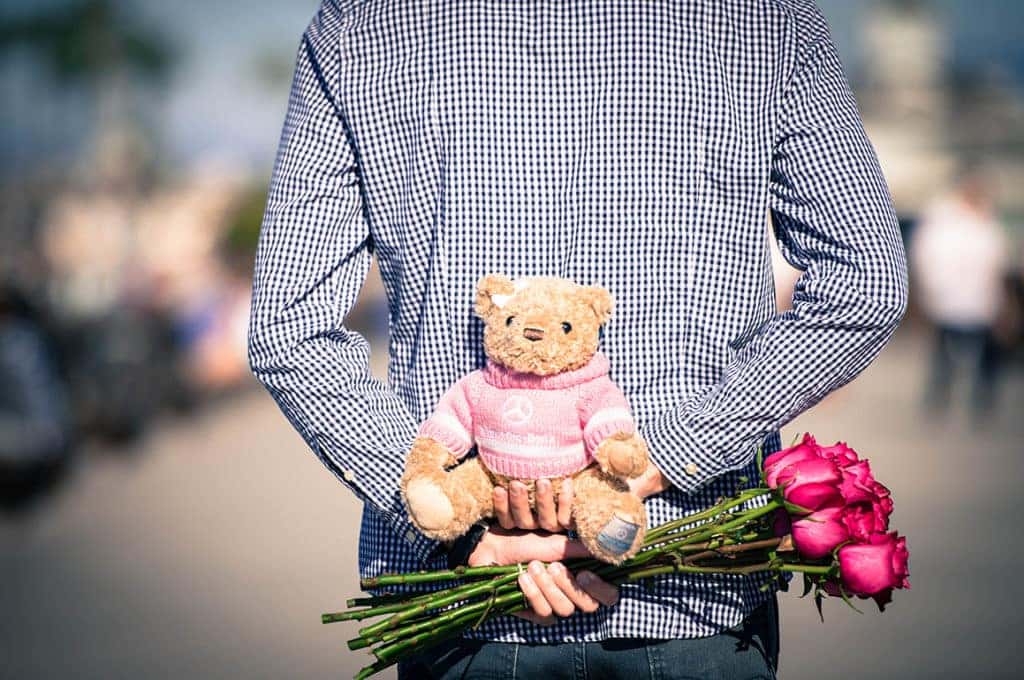 3. Remember Your Moments
Take a trip down memory lane. Inside a Mercedes-Benz journal, jot down your favorite memories together. Where was your first date? What was your favorite road trip together? It's the sweetest details that make everlasting memories.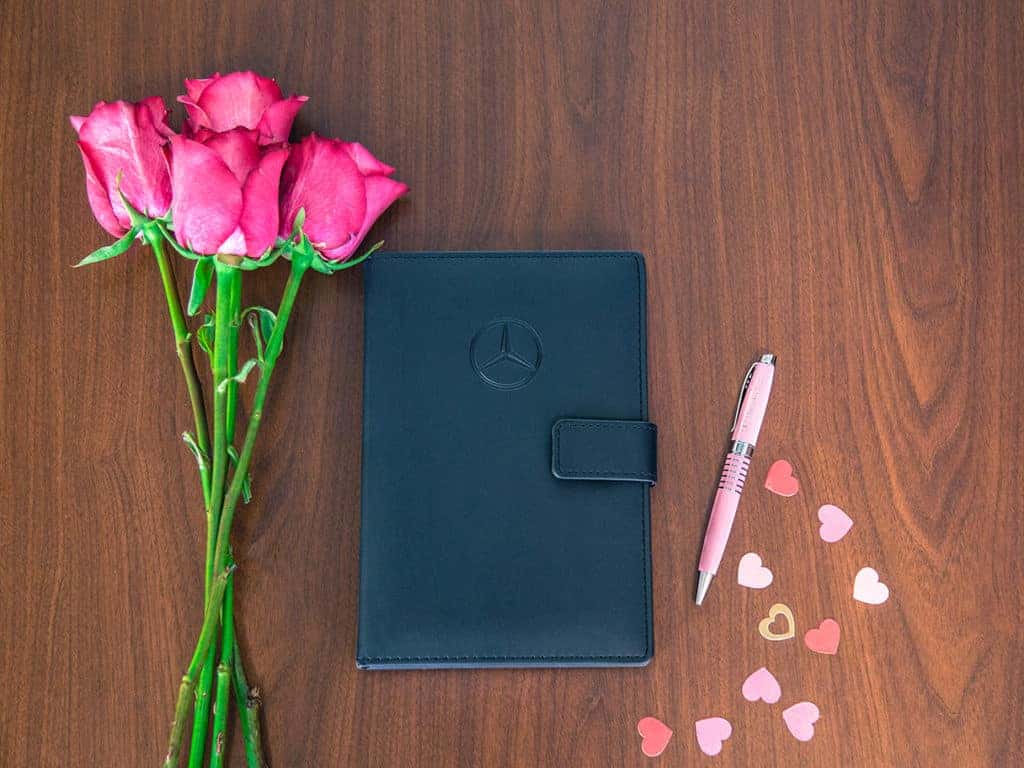 4. Key to Your Heart
Give them the key to your heart and let them ignite the passions when you give the gift of a Mercedes-Benz heart key ring.  Visit us in store and receive 20% off all heart keychains.*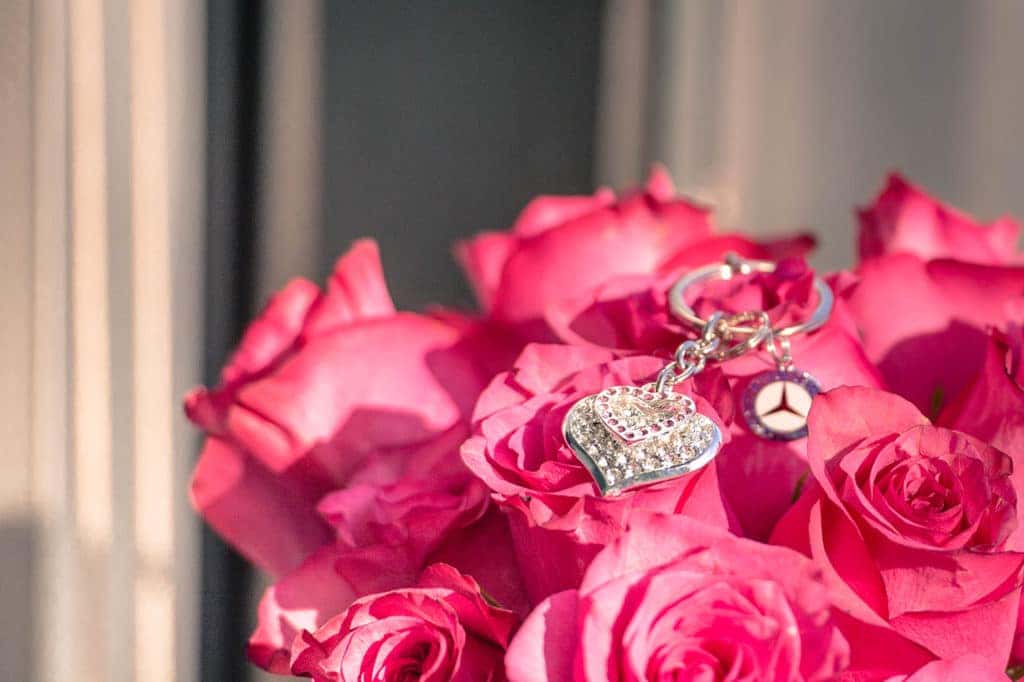 5. Packed With Love
Go on a weekend getaway with your Valentine to romantic Catalina Island or stay local in Newport Beach. Pack your precious cargo in a Mercedes-Benz duffle bag available in red or pink. Stop by the Mercedes-Benz Parts boutique at Fletcher Jones Motorcars and receive 20% off.*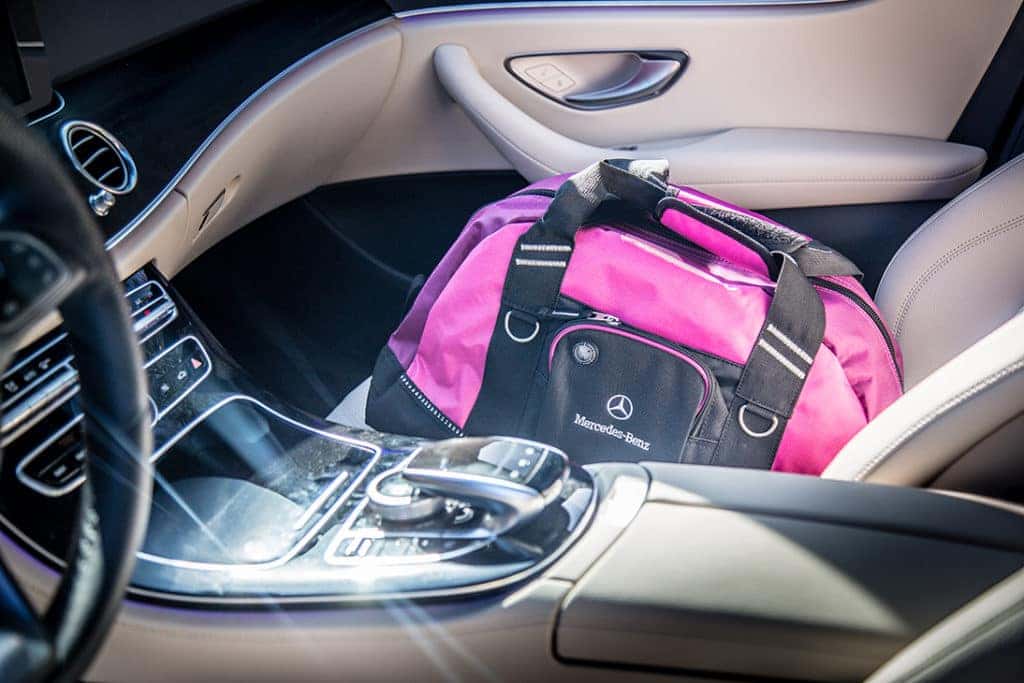 6. Love Built to Last
If you really want to 'woo' your Valentine this year, a grand gesture like a Mercedes-Benz might just do the trick. While this might seem a bit extravagant, it's definitely possible during the Mercedes-Benz Certified Pre-Owned Sales Event! You won't want to miss these sweetheart deals.
A FJ Love Story
Perhaps it was love at first sight and we're not just talking about you and your Valentine. At Fletcher Jones Motorcars, we believe some of the most cherished memories take place on those long summer road trips or even taking a quick trip to the supermarket listening to your favorite tunes.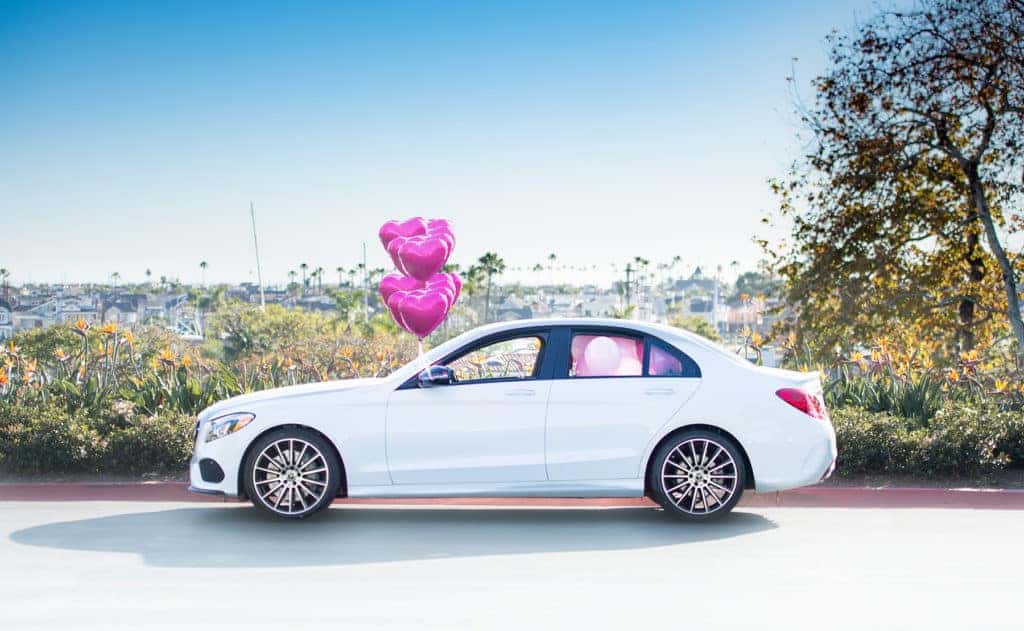 This Valentine's Day, we want you to share your FJ Love Story with us. Post a photo of you and your Mercedes-Benz to the Fletcher Jones Motorcars Facebook page and tell us why you LOVE your car! How many miles have you been together? What's a special memory you've shared? Winner will receive a complete vehicle detail and a $150 dining card** to Fleming's Prime Steakhouse & Wine Bar.
Here's how to enter:
Submit a photo of you and your Mercedes-Benz onto our Facebook page or by email
On February 19th, we will compile an album with all of the entries.
When the album is up, the voting begins! The photo with the most likes at 12:00 PM on February 23rd wins and will be announced first thing Monday morning February 26th.
We look forward to seeing all of your photos!
*Valid at Fletcher Jones Motorcars in store boutique only. Applies to in-stock items only. Cannot be combined with any other offer or applied to past purchases. Does not include applicable taxes. See dealer for details. Expires 2/28/18.
**Valid at Fleming's Newport Beach location only. No cash back or balance forward. Does not include tax or gratuity.