5 Events to Kick Off Summer 2019 in the OC
As summer approaches in Orange County, we like to be prepared with all the best events happening around town. With all the special offers at Fletcher Jones Motorcars and these events around town, your summer will be one to remember. Check out what the OC has to offer!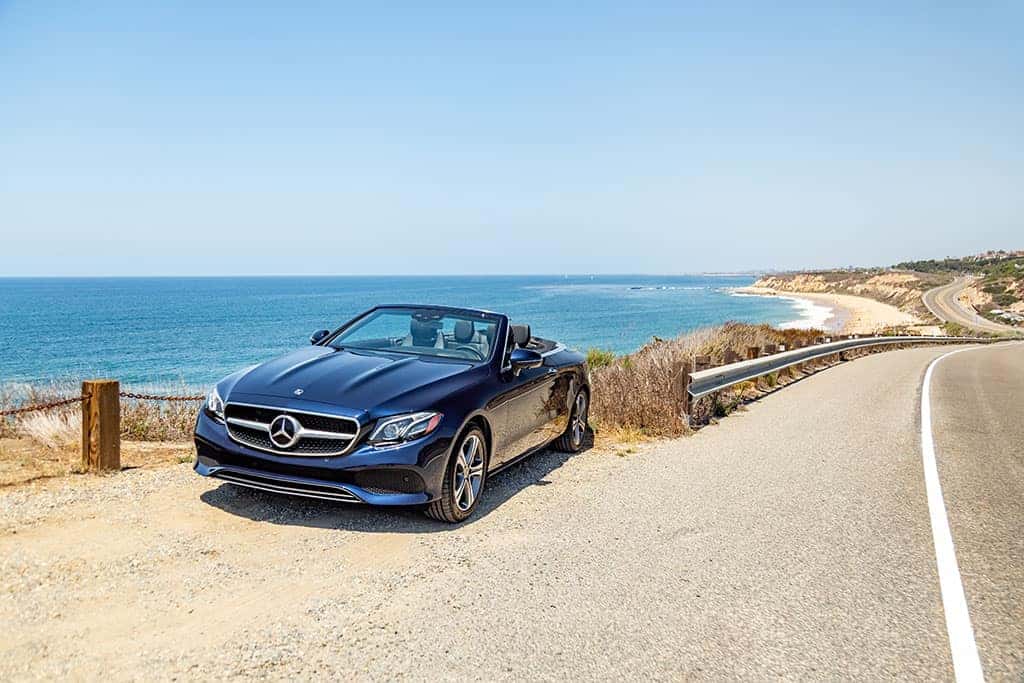 El Camino Real & E Main St
Tustin, CA 92780
June 2nd, 11am-6pm
The 35th annual Tustin Street Fair and Chili Cook Off is the perfect event to kick off your summer. On June 2nd, from 11am to 6pm, fill your stomach up with joy as you indulge in some of the best chili in the OC, during the chili cook off. In addition to the amazing food served, you can also find craft booths, kids areas, contests, wine and beer booths, and of course live entertainment by artists like The Pettybreakers.
5305 E Santiago Canyon Rd
Silverado, CA 92676
June 15th, 9am
If you don't mind getting a little dirty to have fun, the Irvine Lake Mud run is back on June 15th and ready to get you into shape for the summer. Join all the fun to run or just cheer on your friends as they take on the 5k course with professionally built obstacles over a dozen mud pits. This is an event you can participate in with the whole family. Our advice… just don't forget a towel and change of clothes!
88 Fair Dr.
Costa Mesa, CA 92626
June 14th-16th & Aug 23rd-25th
Any food fanatic cannot miss this. The original and largest food market in the U.S. is back. Produced by the 626 Night Market, the OC Night Market invites you to bring everyone you know and treat yourself to some of the 200+ local vendors. Of course, you can also dance off some of the delicious food you ate to make room for more. There will be a dance competition, art walk, eating competition, and live entertainment.
Summer Designer Showcase
30801 S Coast Hwy
Laguna Beach, CA 92651
Weekends from July 1st to September 3rd
We all know and love Orange County for its amazing shopping. Lucky for us, the Montage in Laguna Beach is hosting several designer trunk shows all summer long. To kick off their exciting summer of trunk shows, they will be hosting one of OC's favorite swimwear brands, L*Space by Monica Wise, on July 1&2. Check out their chic swimwear, beachy dresses, bags, and much more. Other designers include Vitamin A, Lotta Stensson, Wrap Up by VP, and much more.
1107 Jamboree Road
Newport Beach, CA 92660
May 31st – June 2nd , all day long
Who doesn't love relaxing to jazz music while enjoying the outdoors? Here at Fletcher Jones, we love unwinding to some music after a long week. The Hyatt Regency is hosting the perfect event to start your weekend, with their Jazz Festival from May 31st to June 2nd. After coming to check out what Fletcher Jones Motorcars has to offer, cruise right down the street in your new vehicle to the festival! There is a star studded line up, delectable food and drinks, as well as dancing all night long.
Visit Fletcher Jones Motorcars
Find the perfect Mercedes-Benz to get you to all these summer events in Southern California at Fletcher Jones Motorcars. We have a large selection of sedans, SUV's, convertibles, and more! If we don't have it… it probably doesn't exist.
Start your summer right.