How Our Team Keeps the Community Smiling
"What can I do for our community during this time?" – Chris Dvorscak, Delivery and Trainer Manager for Fletcher Jones Motorcars in Newport Beach, CA
Our team member, Chris Dvorscak, has been supporting the community during these challenging times and we would like to share how he has helped so far!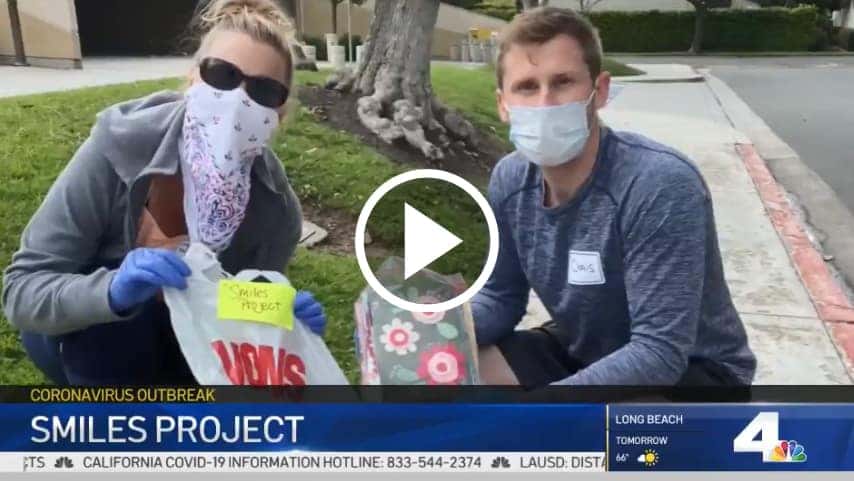 ">
Chris took to the social media platform, Instagram, to pose the following question to the Mayor of Irvine: "What can I do for our community during this time?" Mayor Shea responded with a list of organizations for Chris to contact to kick off his involvement in the community. His first act of service was collecting donations, such as non-perishable food, at the "Families First" Food Drive in Irvine, CA. Chris explains, "At the food drive, people drove up with their cars loaded, popping their trunks for me to quickly grab what they had brought to share." By the end of the drive, bins upon bins were spilling over with donations. "I will never forget that sight," he adds.
Chris helped create another sight he will never forget: a mountain of well-wishing cards. He learned that, through the "Smiles" Project, handcrafted cards are delivered to senior citizens in the community to bring human connection without contact. Chris was not only eager to contribute to the project himself, but wished to encourage others to become involved as well. He turned to Dave Gonzalez, General Manager for Fletcher Jones Motorcars, for support with his initiative. Dave's leadership has always highlighted the importance of engaging with one another and the community, which means this was a great project for the Fletcher Jones Motorcars team to contribute to!
With Dave's support, Chris began handing out construction paper and enthusiastically telling his colleagues, "It's homework time!" When the time came to gather the cards, Chris found a mountain of cards, each one reflecting our team members' individual personality along with the common bond of family values.
Chris describes his favorite card…
"My favorite card I have made so far is one that included the note that we are all in this together, because we are!"
What's Next?
Our Fletcher Jones Motorcars team members are now busy crafting cards to be delivered to healthcare workers. Check out this video highlighting Chris and the team's efforts here!
An Update to Make You Smile:
We left off knowing our Fletcher Jones Motorcars team members were busy crafting cards for healthcare workers. While, they finished crafting and the cards have been sent off to our healthcare workers. Here's a peek at what they created!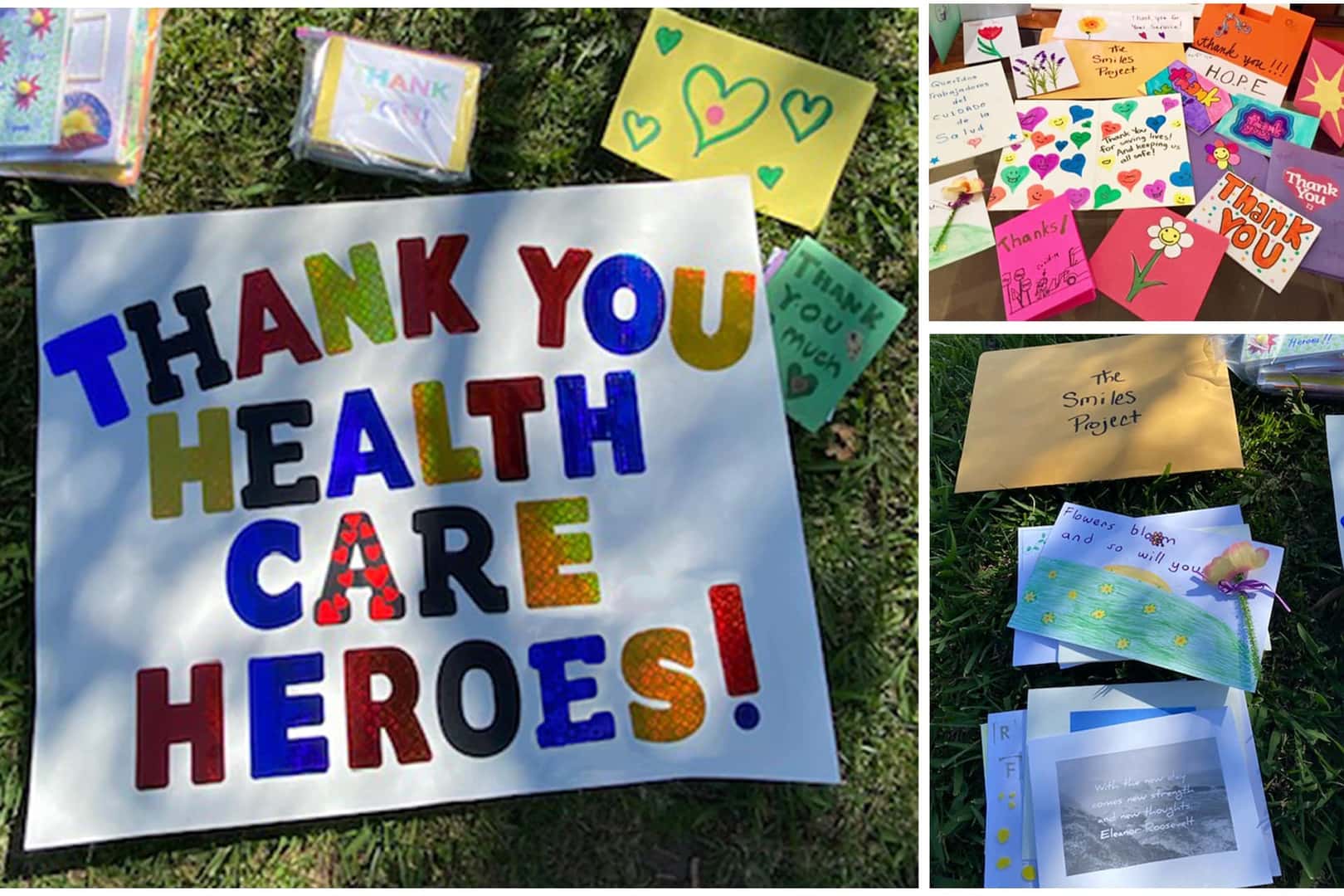 If you are a First Responder, the team at Fletcher Jones Motorcars is showing our appreciation for YOU with the First Responders Support Program– save 50% your Service A/B or Oil Change.* Thank you for your tireless commitment to keeping our community safe.
*Must present offer when your service order is written for offer to apply. Tires excluded from discount. Please present active ID. Valid at Fletcher Jones Motorcars. Mercedes-Benz vehicles only. Cannot be combined with any other offer or applied to past services. Does not include applicable taxes, shop supplies, and hazardous waste fees. Limit one original offer per person. Other restrictions may apply. Void where prohibited. See Dealer for details. EXPIRES: 05/31/2020