Thomas Nguyen – Graduating with Fletcher Jones Motorcars
Congratulations Thomas!
Meet one of California State University, Fullerton's newest college graduates at Fletcher Jones Motorcars! We are always proud to highlight our stellar team members and celebrate their accomplishments. Let us introduce you to Thomas Nguyen, Warranty Claims Administrator.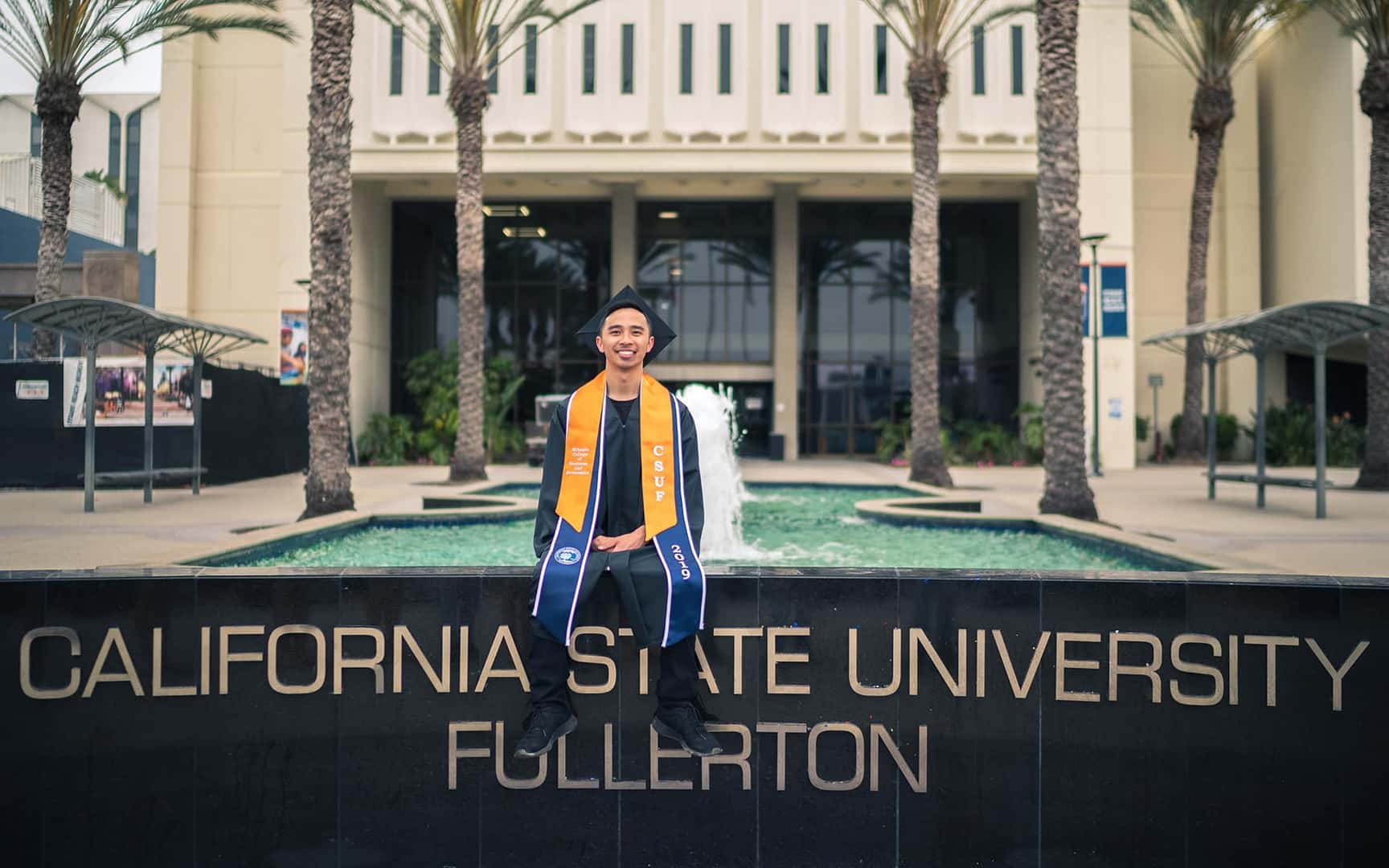 Thomas has been a part of the Fletcher Jones family for seven whole years now. His role is managing warranty claims, assisting with service and parts repair orders, as well as booking technicians for repairs.
When did you begin your academic career?
I started six years ago. I went to Orange Coast College (OCC) for three years, part-time, and the next three years I transferred into California State University Fullerton, studying accounting. I graduated while working here full-time and going to school.
How were you able to achieve your goals?
I set out a plan of where I wanted to see myself in five years.  I always wanted to improve, and made sure to continue to learn and continue to grow. If I can do it, you can do it too. I'm no one special, just a product of hard work. I want to thank Fletcher Jones for giving me the opportunity to work and to be able to go to school.
What advice would you give others with similar goals?
I would say the best advice is, if it's something you want to do, if school is something you want to do, I say just go for it.
We strive to create an atmosphere where our team members accept challenges, are inspired to make a difference, and deliver 5-star service consistently. Congratulations Thomas, your achievement is truly one to be proud of. If you are driven to excellence, we want to hear from you. Apply today!