National Ice Cream Day
Rolled, Stuffed, or Scooped: National Ice Cream Day is this Sunday!
Whether you like your ice cream rolled, stuffed in between a cookie, or traditional, Fletcher Jones Motorcars Newport Beach knows exactly where to go to satisfy your sweet tooth!
At Fletcher Jones Motorcars in Newport Beach, we believe in innovation. Celebrate National Ice Cream Day, Sunday, July 16 in Orange County at one of these places.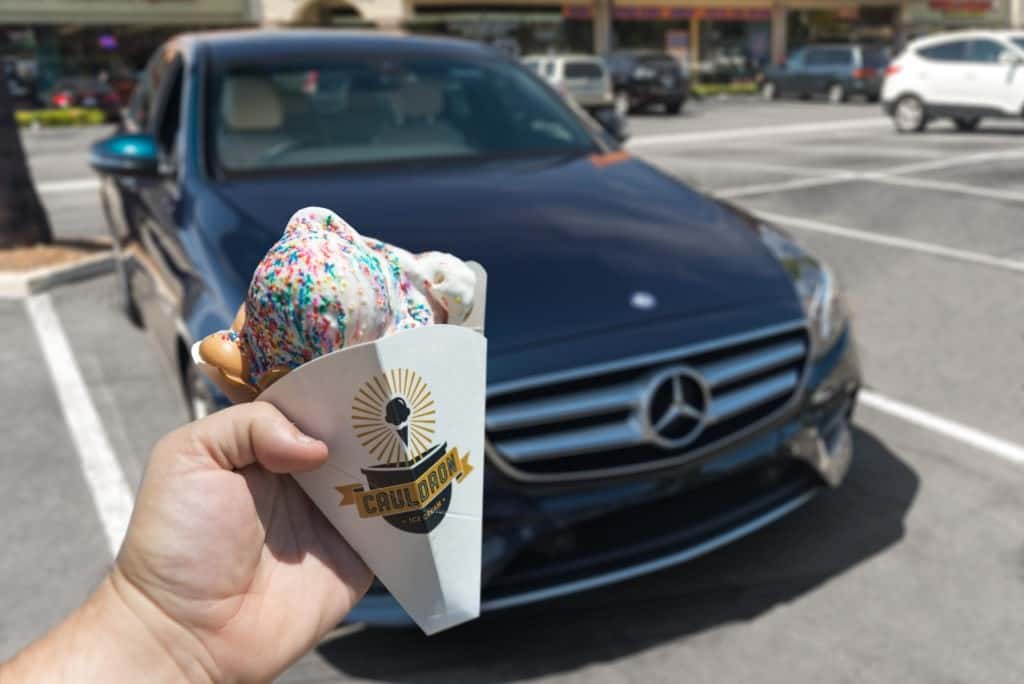 Served How You Like It
Cone
Cauldron Ice Cream
1421 W MacArthur Blvd.
Santa Ana, CA 92704
If you believe in innovation as much as we do, perhaps you should try your ice cream scooped into the famous Puffle Cone from Cauldron Ice Cream located in Santa Ana! Rather keep things simple? Have your ice cream in a regular waffle cone.
Sandwich
CREAM
640 Spectrum Center Drive
Irvine, CA 92618
Go big or go home. If you're going to indulge in some creamy ice cream, you might as well stuff it into your choice of cookie for a heavenly treat. Have your ice cream served in a fresh baked cookie, donut or waffle! Try CREAM at the Irvine Spectrum or choose from multiple locations near you.
Rolled
Sweet Cup
9930 Garden Grove Blvd.
Garden Grove, California
How do you roll? Do you prefer your ice cream in a cup or rolled in a taco? Either way, you can find both at Sweet Cup.  Cruise on over to Garden Grove, sip on some boba tea, and indulge in one of the trendiest ice cream parlors in OC. Don't worry. It doesn't have to be Tuesday to get this kind of taco fix.
Gelato & Sorbet
Gelato Paradiso
401 Newport Center Drive
Suite A102
Newport Beach, CA 92660
Get a taste of Italy when you try Gelato Paradiso's artisan gelato made from traditional Italian recipes. Prefer something a little fruitier? Try the sorbetto. It's made daily to maximize freshness and taste!
Topped with Everything
Whether you want it topped with the latest bells and whistles, or simply like it vanilla, our experts at Fletcher Jones Motorcars will help you get exactly what you desire, like that Mercedes-Benz you've been craving!
This summer, don't miss out in the Mercedes-Benz Summer Event to get into your dream vehicle at an ideal price. One "scoupes", two "scoupes" or three?
Check out our current offers to learn more.