Employee Spotlight: Happy Father's Day to Bilal Rajpoot
What is it that makes a good father? Perhaps he's a great cook or maybe he cheers you on at all your baseball games. No matter what the reason being, Fletcher Jones Motorcars wants to celebrate fathers everywhere.
This Father's Day; however, we want to celebrate someone who will be entering the stages of fatherhood for the first time, and we think he couldn't be any better prepared. Here is why.
Meet Business Development Center Sales Representative, Bilal Rajpoot.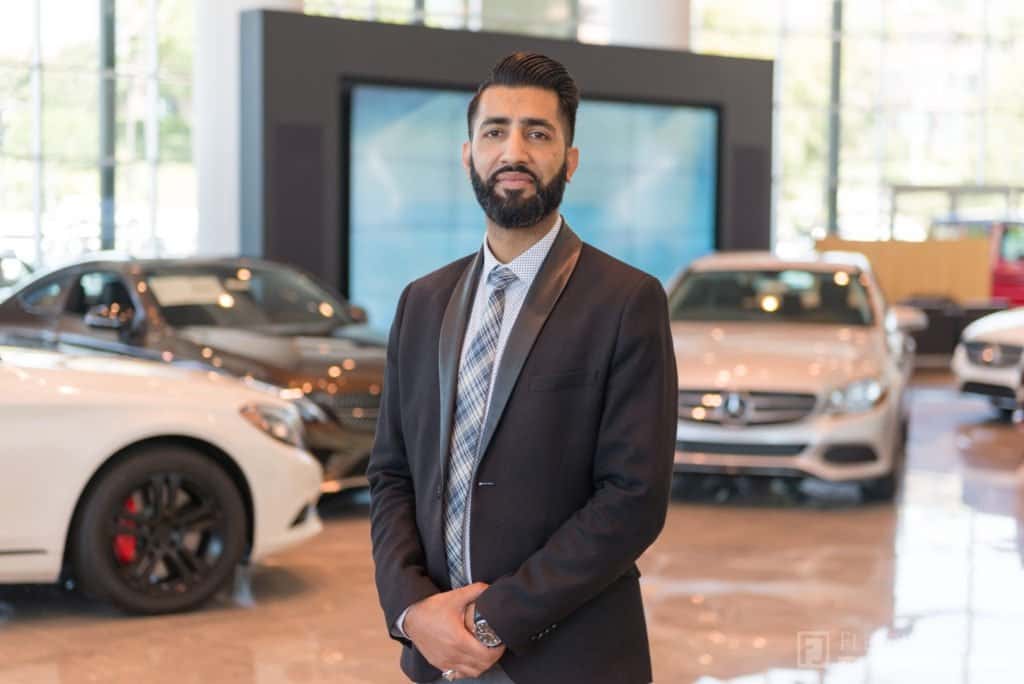 Someone to Learn From
Our entire team consists of hard working individuals, but it truly takes one that will go above and beyond to receive the Employee of the Year Award. "I realized hard work is recognized and can easily be achieved if you set your standards and abide by the policy and procedure," Bilal said. For this reason, Bilal managed to receive this award within his first year of working at Fletcher Jones!
Devoted
Bilal has been a part of our Fletcher Jones family for over four years. Throughout his time here, he's shown his dedication to grow our business and has been committed to provide the highest level of customer satisfaction since he began his journey with us.
Supportive
Like a pillar of support, Bilal has been prepared to help guests and the Business Development Center cultivate new solutions to improve the Business Development Center. He's there when his guests need him and is willing to help his team members.
"I am looking forward to being the best Dad in the world and I plan to do whatever it takes to always keep the little one safe, smiling, and full of happiness and joy," Bilal said.
Fletcher Jones Motorcars prides itself in recruiting and nurturing the most talented people in the automotive industry who exemplify personal and professional excellence. For that reason and many more, we are confident Bilal will be an outstanding father.
Want to be a part of our team of excellence? Start your application today!