What You Need to Know About the New Mercedes-Benz A-Class Sedan
If you're looking to get behind the wheel of a three-pointed star but can't seem to find one in your price range then you're in luck. Mercedes-Benz is introducing a new line of entry-level luxury sedans coming to the U.S. market at pricing expected near the $30,000 mark. Meet the all-new Mercedes-Benz A-Class Sedan! Here's what we know so far.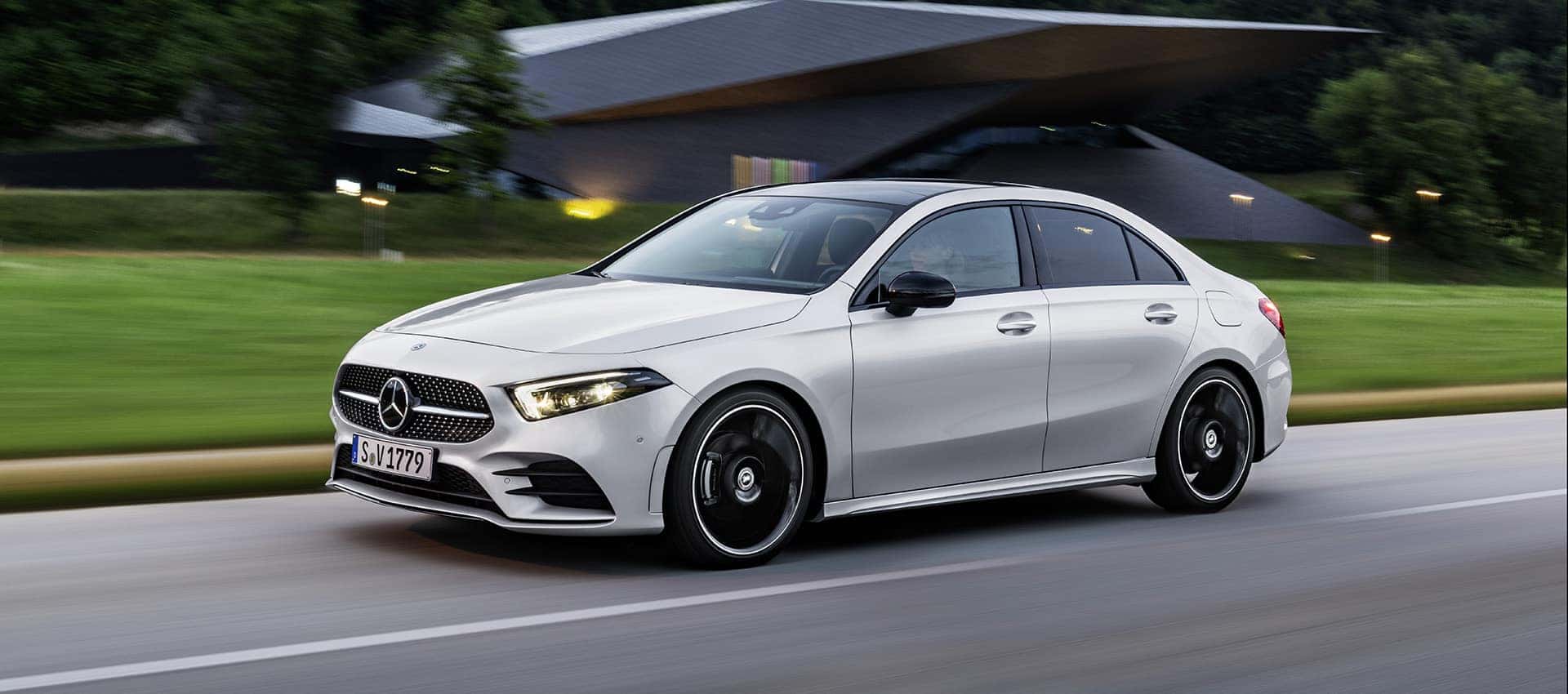 After 20 years, Mercedes-Benz has finally decided to let the U.S. experience the A-Class—well, at least partially. The A-Class family debuted originally as a small, tall hatchback resembling a mini version of a Volkswagen Touran, in 1997.  A couple generations later, the A-Class became a traditional-looking hatchback.
Now in its fourth generation, Mercedes-Benz is expanding the A-Class into an all-new family of small cars, including the A-Class sedan. Compared to the hatchback, the A-Class sedan has a slightly longer wheelbase by 2.4 inches. While the U.S. will not be getting the hatchback version of the A-Class, we are excited for the two A-Class versions (Sedan and Sports Sedan) to complement its CLA Coupe sibling. At first glance, this entry-level sedan impresses with its striking front end highlighted by its diamond-block grille and the central star. Under the hood, we can most likely expect a 2.0-liter turbo four-cylinder engine with a seven-speed dual-clutch automatic transmission.
Interior Features
Inside the 2019 Mercedes-Benz A-Class is everything you'd expect from a luxury brand, despite it being Mercedes-Benz entry-level vehicle. The interior includes a wing-shaped dashboard with a free-standing widescreen display and will feature ambiance lighting with up to 64 color options to choose from. Mercedes-Benz is also introducing its latest Mercedes-Benz User Experience (MBUX) multimedia technology to its infotainment system. With MBUX, users will have a voice-activated virtual assistant. The car can receive real-time travel information about road conditions and nearby emergency vehicles, in addition to gas price information and other location-based information.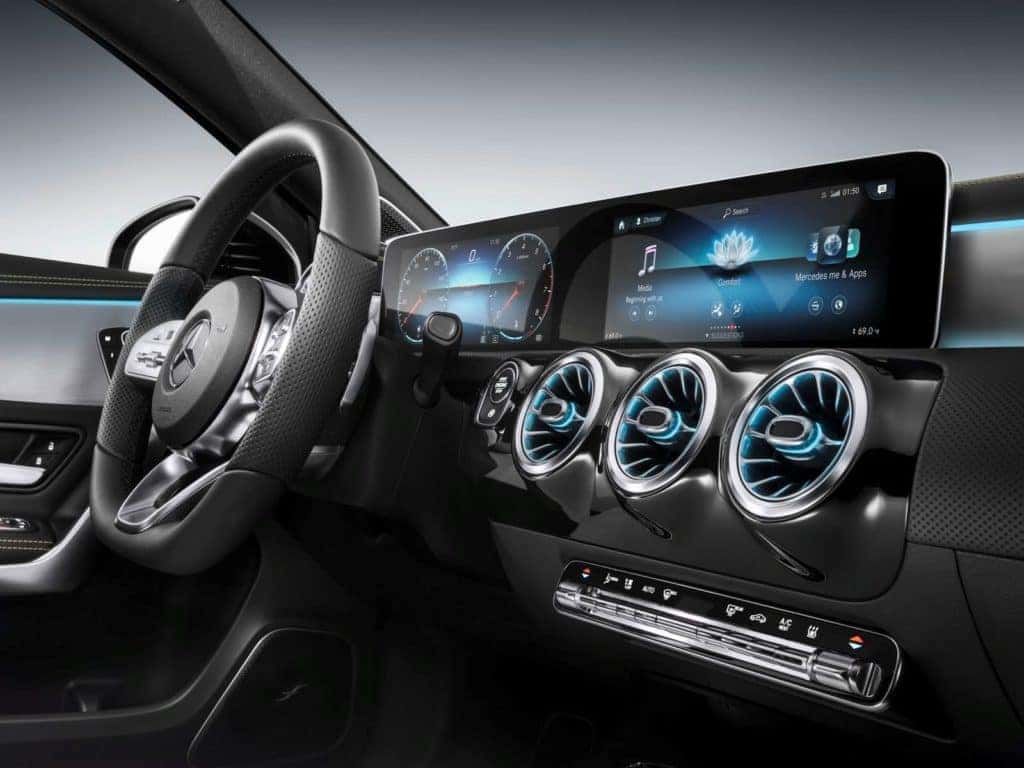 Arriving Soon
You can expect to see the 2019 Mercedes-Benz A-Class making its way to Orange County soon with its anticipated arrival to the U.S. later this year. Be on the lookout at Fletcher Jones Motorcars in Newport Beach! Contact us to learn more about the A-Class performance, interior, and design features.
Can't wait until then? Shop our inventory on models like the GLA SUV and CLA Coupe.
*European images shown