First Look at the 2018 Mercedes-Benz E-Coupe at Fletcher Jones Motorcars
Your wait is finally over! The 2018 Mercedes-Benz E 400 Coupe just rolled up to Fletcher Jones Motorcars in Newport Beach. Are you as excited as we are?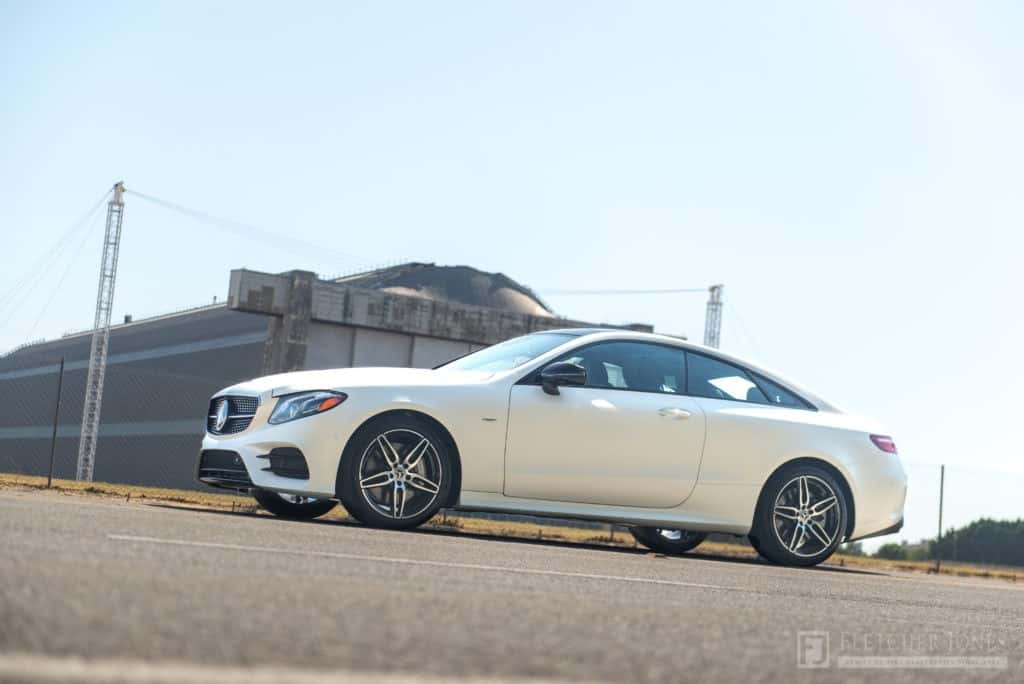 Aside from its entirely new body featuring the class-exclusive pillarless design with four power windows, the E-Class Coupe is more than just a coupe. First-of-their-kind technologies bring driving safety, comfort and connectivity into a new era: where cars can talk to each other, and look out for you like no other coupe can.
Here's what to expect:
Designed With You in Mind
From first glance, the 2018 Mercedes-Benz E-Class Coupe stuns with its regal aesthetic. Hexagonal, chrome-tipped pins radiate from the Star in its grille and LED taillamps wrap around its rear shoulders.  Strut through Orange County and Newport Coast with stylish wheels available in a selection of 18-inch and 19-inch designs.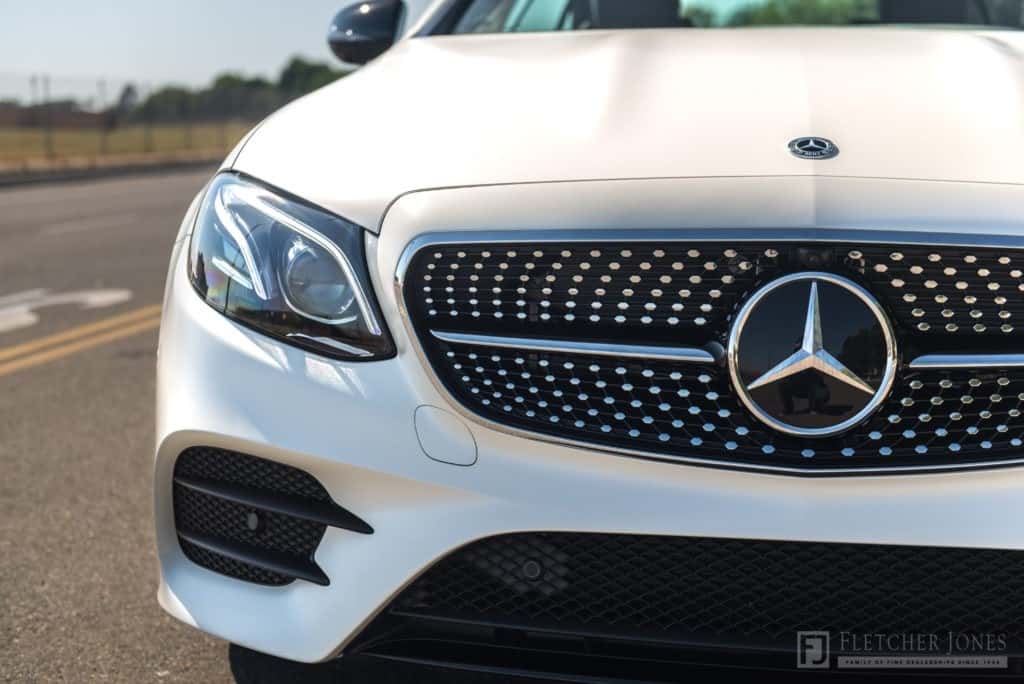 Even as a passenger, you'll find yourself with ample room to stretch your limbs because the newly re-designed E-Class Coupe is more spacious than ever. Individual seating for four adults is an E-Class Coupe hallmark. Entice your eyes with the 12.3-inch panoramic screen that features navigation, entertainment, and an abundance of unique comfort settings using the intuitive touchpad on the console. Prefer a more natural view? Enjoy the scenery through the E-Class Coupe's frameless side windows and a giant standard Panorama roof. You can even have the cabin air ionized and infused with aromatherapy for a tranquil and relaxing setting.
Opt to include the Active Multi-contour Seat package and sit back as you enjoy your choice of massage such as:
Active Workout backrest and Active Workout cushion
"Hot Stone Massage"
Activating and Mobilizing Massage
Wave Massage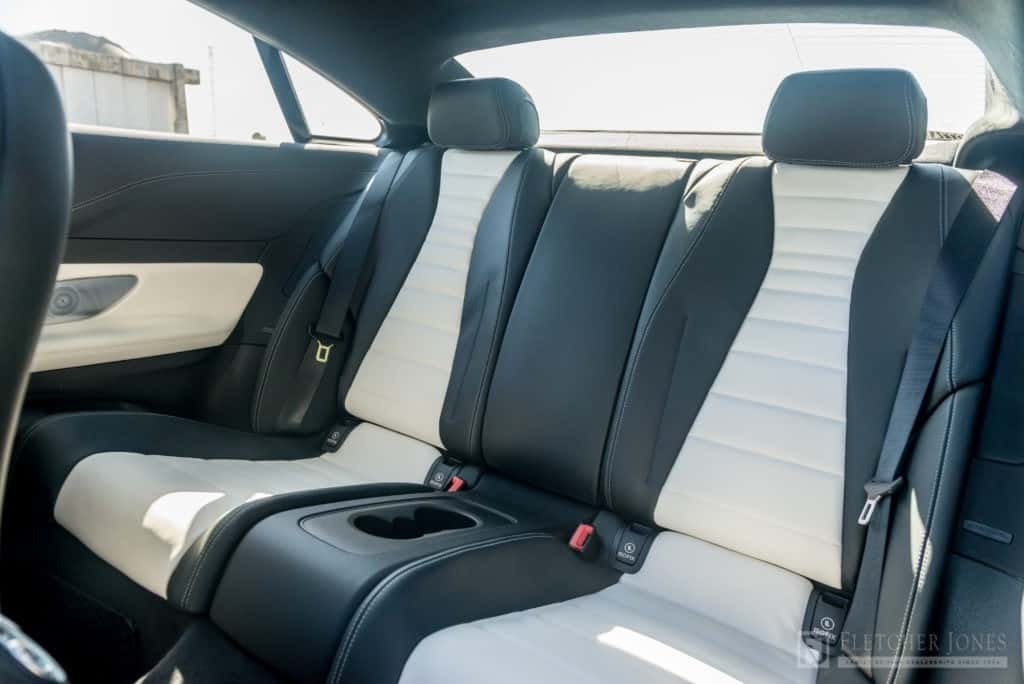 Seamless Power Throughout
At the heart of the Mercedes-Benz E-Class Coupe sits its standard 329-hp biturbo V6 engine with capabilities of 0-60 in 5.5 seconds or less! With nine speeds and multiple modes to fit your driving style, the advanced 9G-TRONIC automatic transmission is more flexible in range, more decisive in response, and features shift paddles to allow you to take charge.
As we put summer 2017 in our rear view window you can bet the E 400 4MATIC® is prepared to handle just about any weather condition like the rainy season in California. On slippery roads, 4MATIC® sends torque to the wheels that need it most. With standard electromechanical power steering, maneuvering around corners just became easier.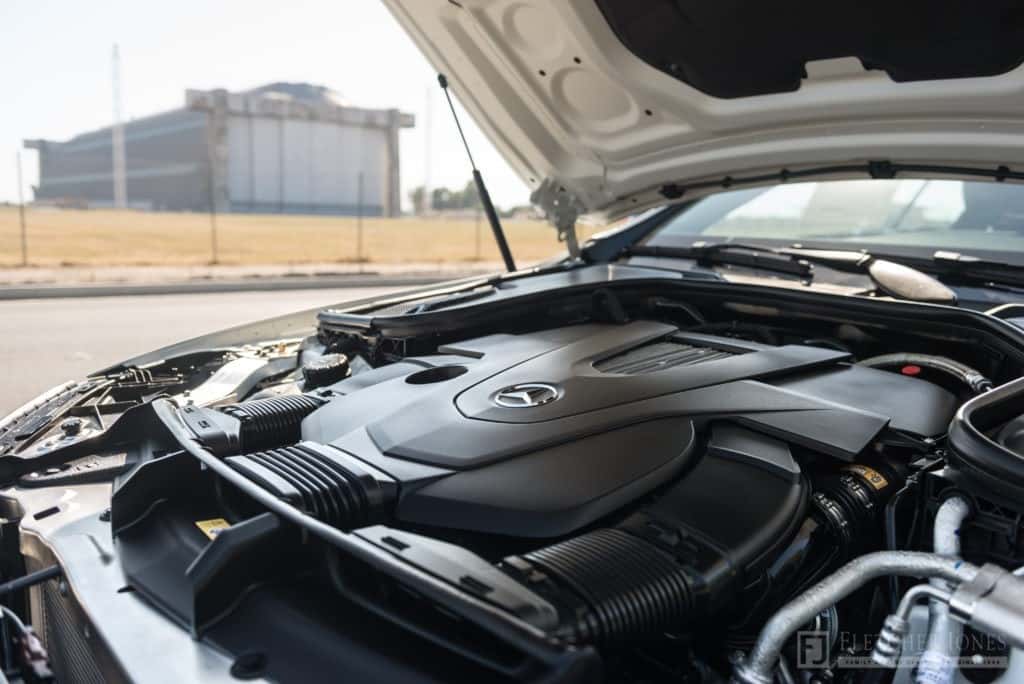 Guiding You Even When You Can't See or Hear
The future is now and it's no secret Mercedes-Benz is ahead of the curve. The 2018 E-Class Coupe features "Car-to-X" technology, a communication system with a central hub that reports and receives updates about driving conditions beyond your line of sight. This coupe also includes PRESAFE® Sound to sense an impending collision and pre-trigger your ears' natural defense against loud noises.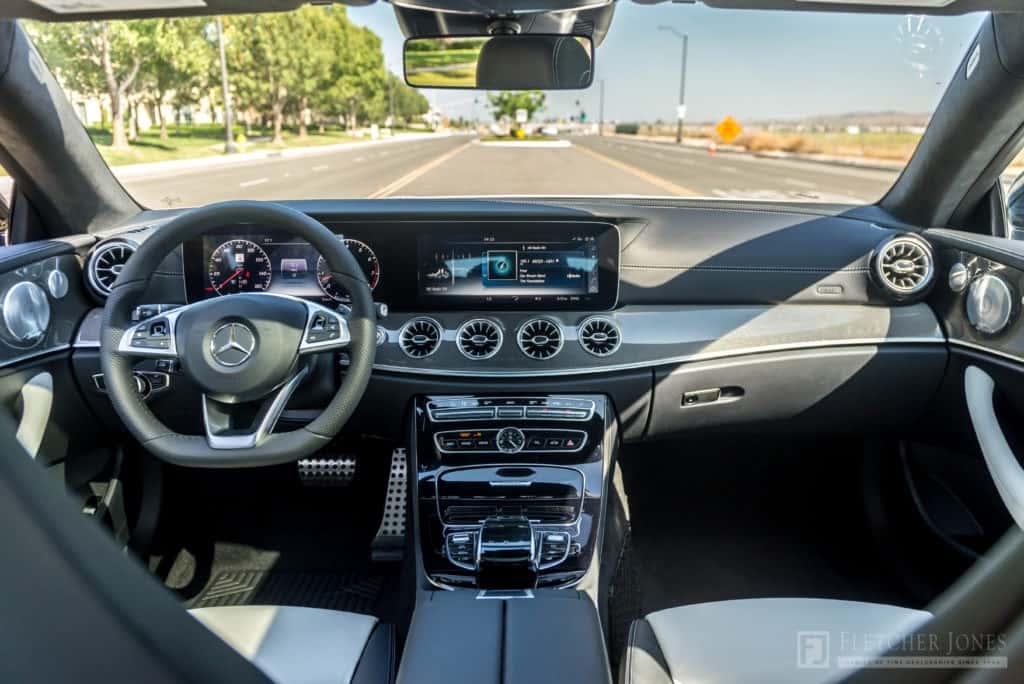 Your 2018 E-Class Coupe Awaits
Be one of the first to get into the 2018 Mercedes-Benz E-Class Coupe. Browse through our extensive selection and Schedule your VIP Test Drive with a Fletcher Jones expert.
Click below to view our inventory!