Breast Cancer Awareness Month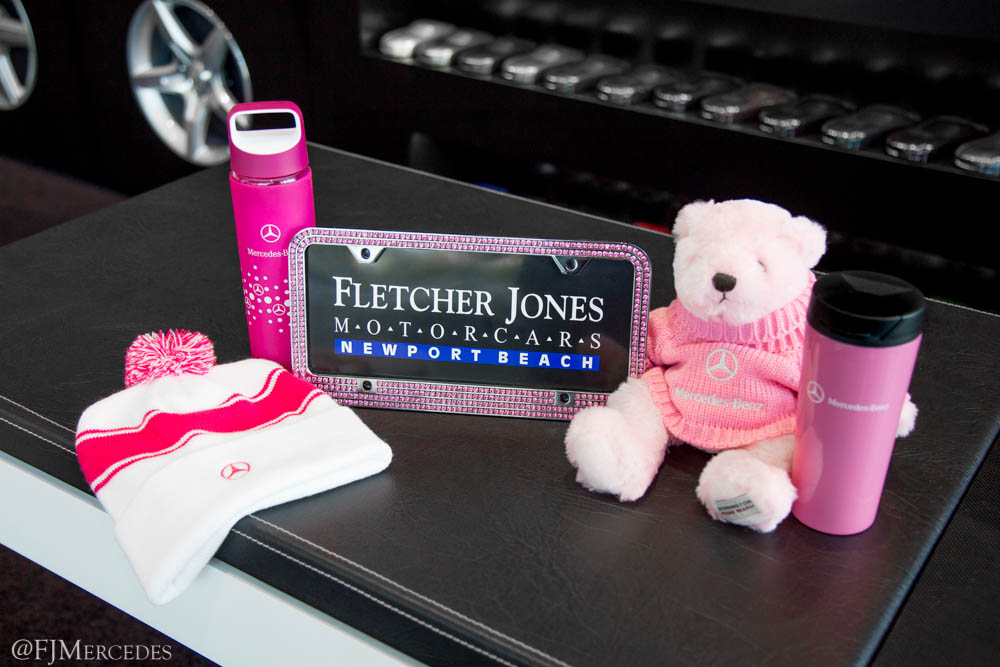 It is that time of the year again to "think pink" in our community. For those of you who don't know, October is Breast Cancer Awareness Month. Fletcher Jones Motorcars would like to take the time and show our support to the millions who have been affected by breast cancer . With the increase of public awareness, breast cancer incidence rates in the U.S. began decreasing in the year 2000, resulting from an increase in funding of research by family, friends, and strangers. With a continued combined effort we can help find a cure!
For the whole month of October, Fletcher Jones will have a sale on all pink items in the boutique. Here at Fletcher Jones Motorcars we strongly encourage our guests to get involved in supporting breast cancer research in the community.
You can also show your support by donating to the Susan G. Koman Orange County Race For The Cure. Even though the walk has already taken place, donations will be accepted until Monday, October 31, 2016 to help reach their goal of $2,000,000.00. There are always many other opportunities to show your support. Check out on the Susan G. Komen calendar of events to find out what is going on near you!