Road Trip Checklist: 6 Mercedes-Benz Accessories You Need
A snapshot of your summer road trip: The windows of your Mercedes-Benz are rolled down, the feeling of the cool summer breeze is hitting your cheeks, and you are humming to the beat of your road trip playlist. But before you get there, let's reverse and check these 6 Mercedes-Benz accessories off your road trip checklist!
Some of the items below are VIN specific and are custom to each Mercedes-Benz model. Please reach out to our team to assist you on availability and pricing by calling us at (949) 718-3200 or filling out the form below. Once you reserve your accessory, we will have it ready for you to pick-up your item and complete installation if needed at Fletcher Jones Motorcars!
Fill Out Your Order Parts Form!
What's First?
Let's check out these 4 car accessories for the exterior of your Mercedes-Benz:
Bike Racks – Your bikes need a ride, too! These bike racks are the perfect solution to have your bikes tag-along on your summer adventures. If your vehicle is not equipped with a Roof Rack, we will need to complete installation of that first.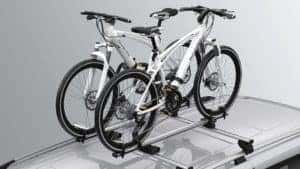 Roof Racks – The perfect place to store that extra luggage (even though we were packing light this time)!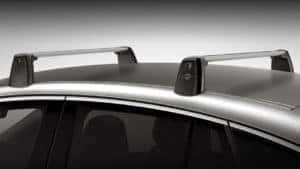 Trailer Hitches – Bringing the trailer for the weekend? Don't forget to have your trailer hitch ready to go!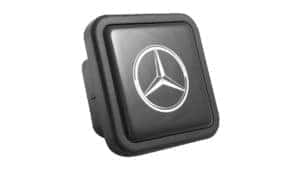 Basic Carrier Bars – A perfect way to transport your road trip accessories.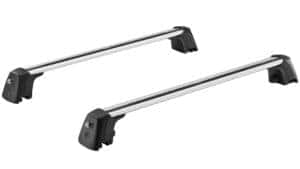 What accessory will you order today? Comment below!
What's Next On The List? 
Road trips mean your Mercedes-Benz is not only tracking miles, but tracking crumbs, sand, spilled drinks and more. Here are two of our favorite interior accessories to spend less time cleaning up and having more fun on our adventure!
All-Season Floor Mats – Designed to protect your vehicle's carpet. You'll find your mats catching debris, dirt, sand, and whatever else the family is tracking in.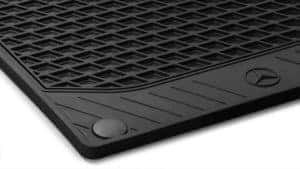 Trunk Tray – Pop your trunk and protect the carpet with a trunk tray!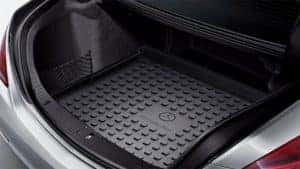 Learn more about the benefits of adding All-Season Floor Mats and a Trunk Tray to your Mercedes-Benz before heading out on that adventure of yours! Contact us today (949) 829-4526. 
One more thing before you shift gears from packing to driving – add the trunk organizer from our online boutique. While you're there, let us know what else you purchased to use on your road trip in the comments below.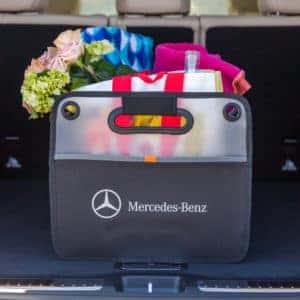 Comment below your favorite vehicle accessory!