Fletcher Jones Motorcars Platinum Certified Process: A FJ Tradition
If none of the vehicles at Fletcher Jones Motorcars included a sticker to separate the new from the used, would you be able to tell the difference? Chances are probably not. The reason being?  We don't mind going the extra mile to ensure that every vehicle meets the Fletcher Jones standards of quality; a tradition dating back to the 1940s that began with Fletcher Jones Sr.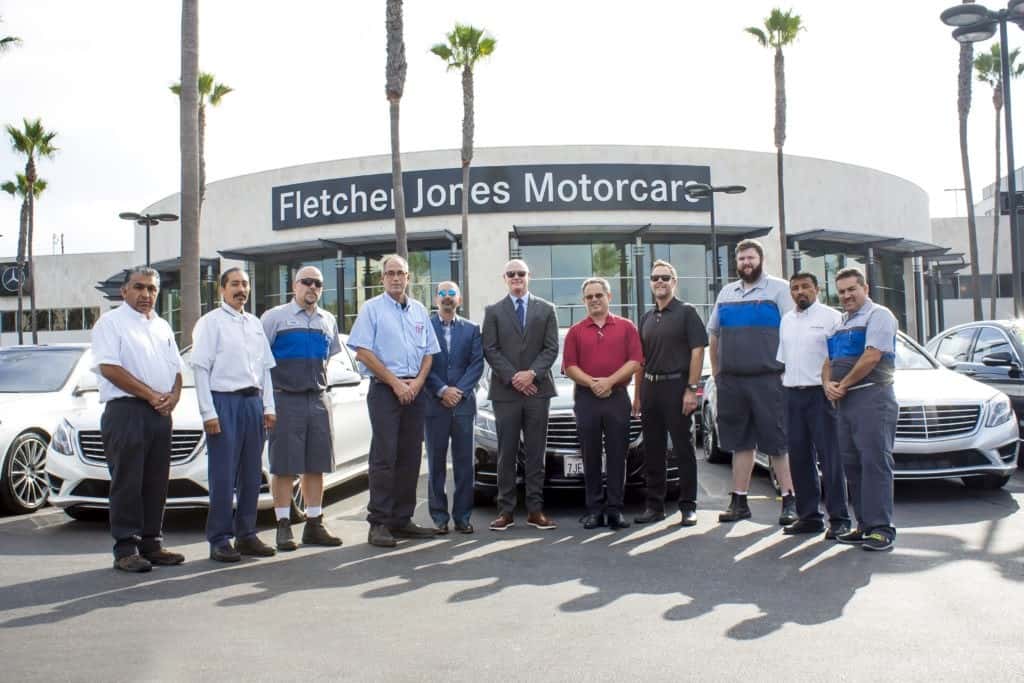 In addition to systems, electrical and mechanical components being exhaustively checked, body structure meticulously inspected, and several road tests conducted as part of the rigorous assessment required for all Certified Pre-Owned vehicles, our Platinum Certified Pre-Owned process is an extra tier of strict criteria to ensure pristine condition. Here's how it works:
Every Thursday morning, 12 of our best technicians including the Pre-Owned Sales Manager, gather together to personally drive all used vehicles on the lot as a way to give you the peace of mind you deserve on your journey to purchasing a used car. It's as if you're taking home a brand new vehicle.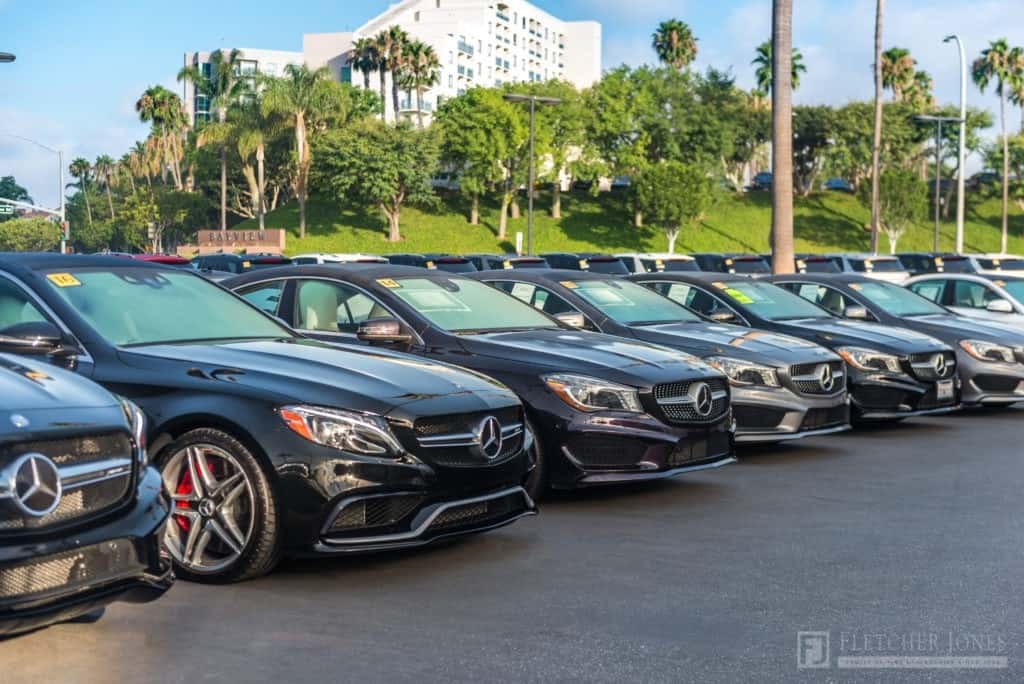 The Platinum process involves:
Only the "Best of the Best" Mercedes-Benz traded or returned to Fletcher Jones Motorcars are deemed good enough to go through our stringent "Platinum" certification process including an 80-point frame inspection.
Platinum Certified Pre-Owned vehicles at Fletcher Jones Motorcars are given 100-percent approval ratings by our Master-Certified Technicians, where one will inspect while the other completes the work.
Every one of our Platinum Pre-Owned models is available to drivers from Costa Mesa, Huntington Beach, Anaheim, Irvine, Laguna Niguel, Van Nuys, and many more for thousands of dollars below their original MSRP.
Sourced locally, Fletcher Jones Motorcars' Platinum Pre-Owned vehicles carry less than 55,000 miles, include an A or B service at time of inspection, and new floor mats.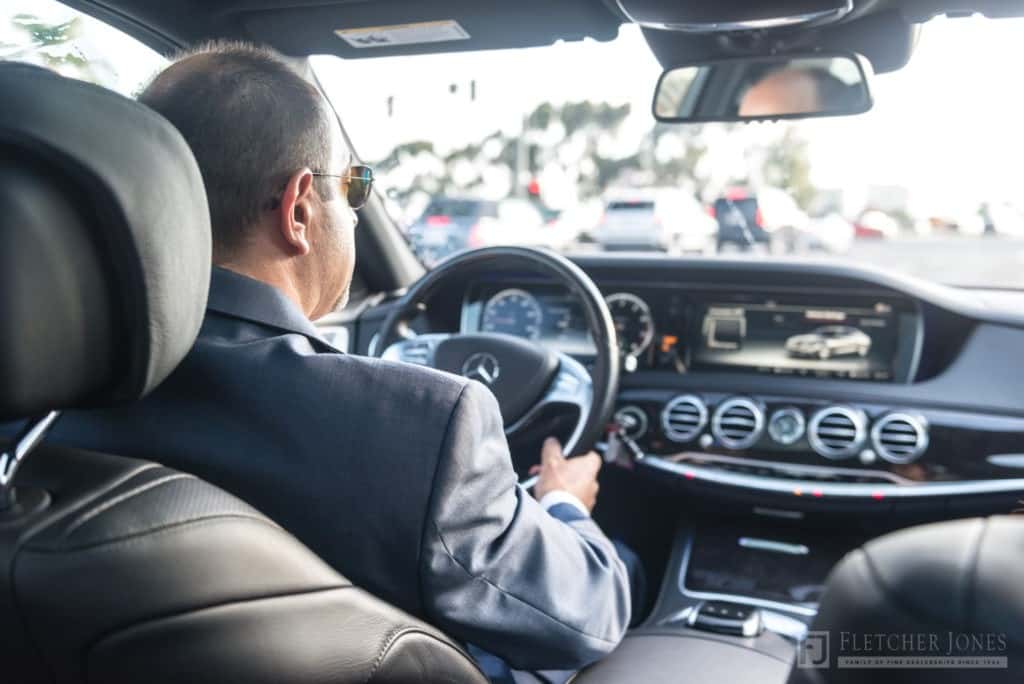 You can say we enjoy standing out among the shiniest of three-pointed stars.
Do you feel the comfort of knowing your vehicle is in tip-top shape every time you get inside your car? If not, stop by Fletcher Jones Motorcars and speak to one of our experts. We'll help you choose from our vast selection of pampered one-owner vehicles to find the perfect one for you.