5 Halloween Events In Orange County, CA
This October let your Mercedes-Benz take you and the family to Halloween themed events happening in Orange County, CA. Here is a list of 5 activities to get you started: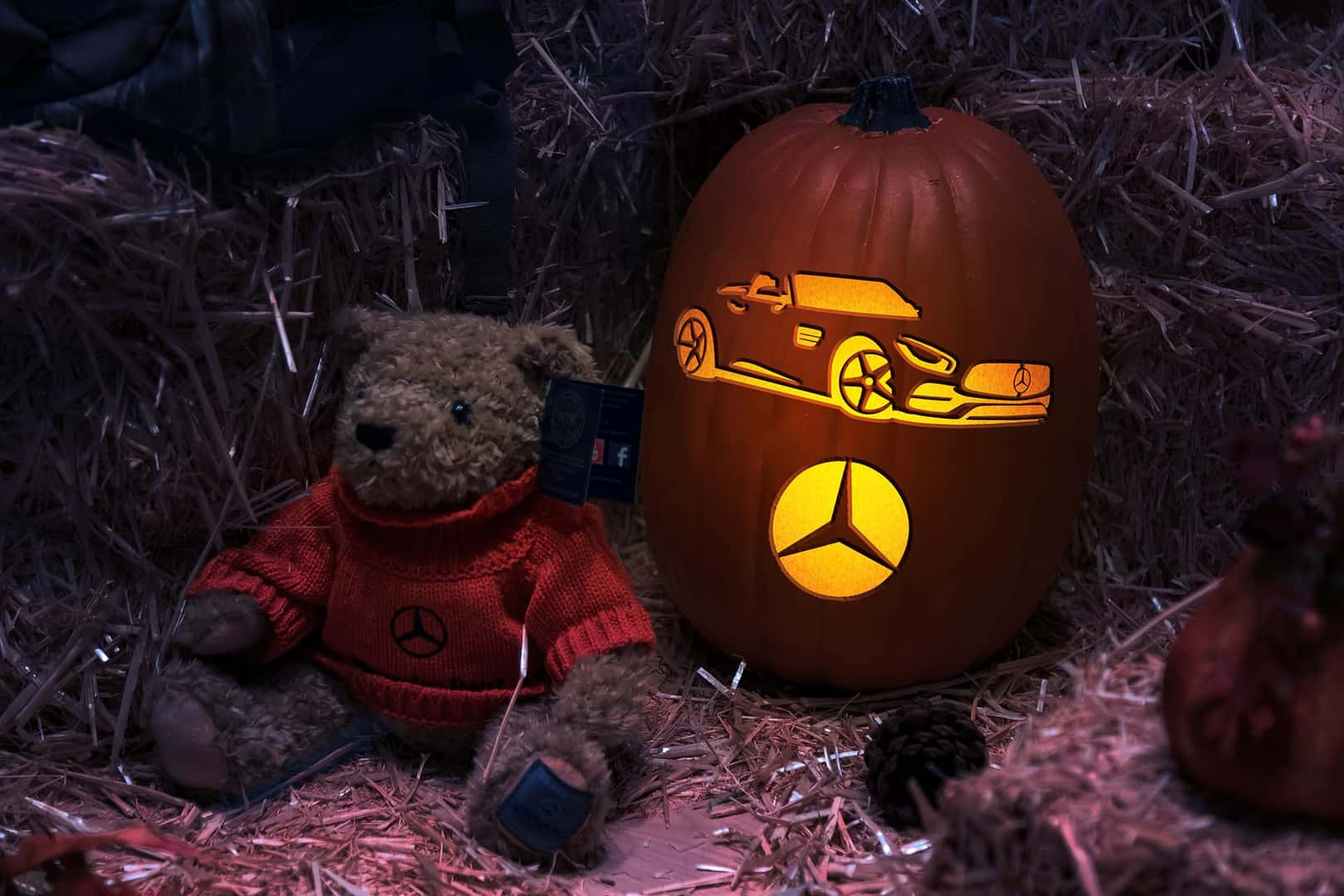 1. 2020 Pumpkin Patch at Tanaka Farms
5380 ¾ University Drive
Irvine, CA 92612
Phone: (949) 653-2100
About: At the Tanaka Farms pumpkin patch, guests have two options, the Drive-Thru Pumpkin Farm Experience or the U-Pick Pumpkin with Wagon Ride, to choose from. Please pre-register here. Let us know in the comments below what option you went with!
2. Spook-tacular Halloween Crafts at Newport Beach Public Library
1000 Avocado Avenue
Newport Beach, CA 92660
Phone: (949) 717-3800
About: From October 19th – October 31st, drive over to the Newport Beach Public Library in your Mercedes-Benz SUV to pick up a Grab-and-Go Craft Kit (while supplies last). Tag us @fjmercedes and show us what you crafted! 
3. Halloween Boutique at Roger's Gardens
2301 San Joaquin Hills Rd
Corona del Mar, CA 92625
Phone: (949) 640-5800
About: Experience a pirate's life at Roger's Gardens! In their Halloween Boutique, you'll find the perfect Halloween decor in the ship's cabins, on deck, and even in underwater caves. Share your findings with us @fjmercedes! 
4. Urban Legends Haunt at OC Fair & Event Center
88 Fair Drive
Costa Mesa, CA 92626
Email: Info@UrbanLegendsHaunt.com
About: This Halloween event is a drive-thru! You and your Mercedes-Benz will creep along through scary, immersive sets; while everyone sits at the edge of their seats! Check it out all here and tag us in your scary stories @fjmercedes! Tickets are per vehicle and required. Age: 10+ recommended. 
5. Outdoor Film Screening: Labyrinth (1986) at Bowers Museum
2002 North Main Street
Santa Ana, CA 92706
Phone: (714) 567-3600
About: Spend the night before Halloween watching Labyrinth in the Key Courtyard of Bowers Museum in your Halloween costume. Tickets required as well as face coverings & social distancing. Chairs will be six feet apart. Purchase tickets here and snap a photo in your Halloween costumes. Tag us @fjmercedes!
Is your Mercedes-Benz ready for these Halloween adventures? Speak with your friendly and knowledgeable Fletcher Jones Motorcars Team today at (949) 718-3200 to see if your Mercedes-Benz is due for its routine maintenance.