Learn More About Mercedes-AMG® GT 4-door Coupe Performance

The 2019 Mercedes-AMG® GT 4-door Coupe performance has brought profound excitement to the Irvine and Costa Mesa roads. Now the engineers in Affalterbach have expanded the thrills with a four-door variant. What sets the performance of the Mercedes-AMG® 4-door GT Coupe apart is its reinforced structure, adapted from racing to ensure maximum performance, combined with its laundry list of performance features. Explore the brawny AMG® GT Coupe engine and additional power features that cause this Mercedes-Benz model to blow past the competition.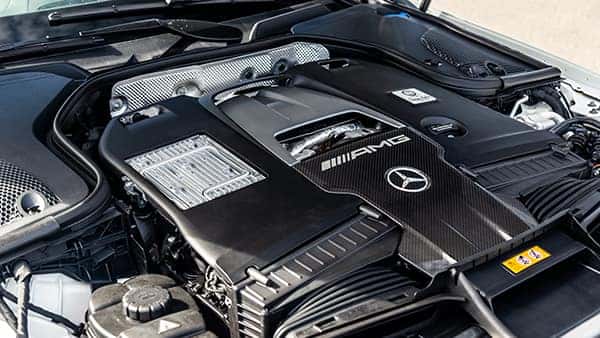 AMG® 4.0-liter V8 biturbo
The top-of-the-line Mercedes-AMG® GT 63 S 4-door Coupe produces 630 hp and 664 lb-ft peak torque and roars from 0-60 in 3.1 seconds. Engineering highlights paired with this powerful AMG® GT Coupe engine include Active Rear-Wheel Steering, facilitating high agility and stability characteristics. The standard electronically deployable rear spoiler provides optimal rear downforce at a variety of speeds. It also boasts an AMG® electronic rear-axle limited-slip differential, as well as specially adapted AMG® RIDE CONTROL Sport Suspension based on AIR BODY CONTROL®.
ECO-START®
An ECO-START® system automatically shuts off the AMG® GT Coupe engine at stoplights and other idle situations in Huntington Beach to save fuel and reduce emissions. As soon as the driver lifts their foot off the brake, the engine instantly restarts for immediate acceleration response. The ECO-START® system can also be shut off by the driver at any time, so drivers can decide when and how they want to maximize the Mercedes-AMG® 4-door GT Coupe's performance.
AMG® SPEEDSHIFT® MCT 9-Speed Transmission
Take your driving experience of the Mercedes-AMG® GT 53 4-door Coupe to new heights with this multi-clutch automatic gearbox. The AMG® SPEEDSHIFT® MT 9-speed transmission provides even shorter shift times and can perform multiple downshifts all at once. The best part? This results in saving your fuel during your Laguna Beach travels without any effort needed on your part.
AMG® Performance 4MATIC®+ Variable All-Wheel Drive System
Innovative technologies like 4MATIC®+ all-wheel drive and rear-axle steering come standard in the V8-cylinder models, providing acceleration and handling at motorsport levels. This allows for the driver to rely on high driving stability and handling safety under all conditions and scenarios on any type of road around Orange County.
AMG® DYNAMIC SELECT®
Transform the performance of your Mercedes-AMG® GT 63 4-door Coupe with the flip of a switch on the DYNAMIC SELECT® system. Featuring four standard drive modes, including Comfort, Sport, Sport+, and Slippery, this system tweaks shift points, throttle response, steering effort, ECO-START®, and damping rates of the AMG® RIDE CONTROL Sport Suspension to alter vehicle response. An additional fifth mode, Individual, allows you to personalize your Mercedes-AMG® 4-door GT Coupe's performance.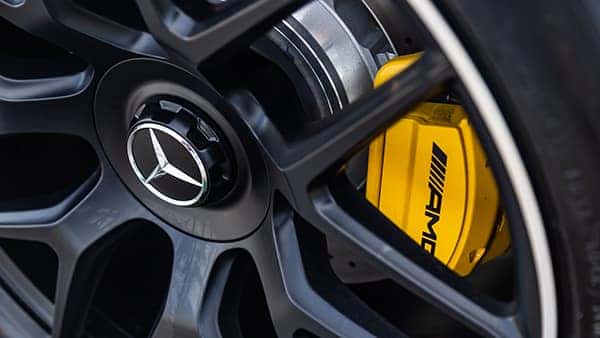 Test the Mercedes-AMG® GT 63 S 4-Door Coupe's Performance
Interested in putting the hand-crafted racing-inspired performance of the Mercedes-AMG® 4-door GT Coupe to the test? With its athletic design, modern interior, and rip-roaring performance, it's no wonder that Corona Del Mar shoppers are clamoring for the new Mercedes-AMG® 4-door GT Coupe. Set up a test drive at Fletcher Jones Motorcars to try it out for yourself today!