6 Ways to Score Free and Discounted OC Fair Tickets
You know summer is officially in full swing in Southern California when the Orange County Fair is back in town! From the delicious fried foods, live entertainment, and plenty of attractions, you are sure to have an exhilarating day. Don't miss out! Here's how you can get discounted or free tickets to the 2018 OC Fair!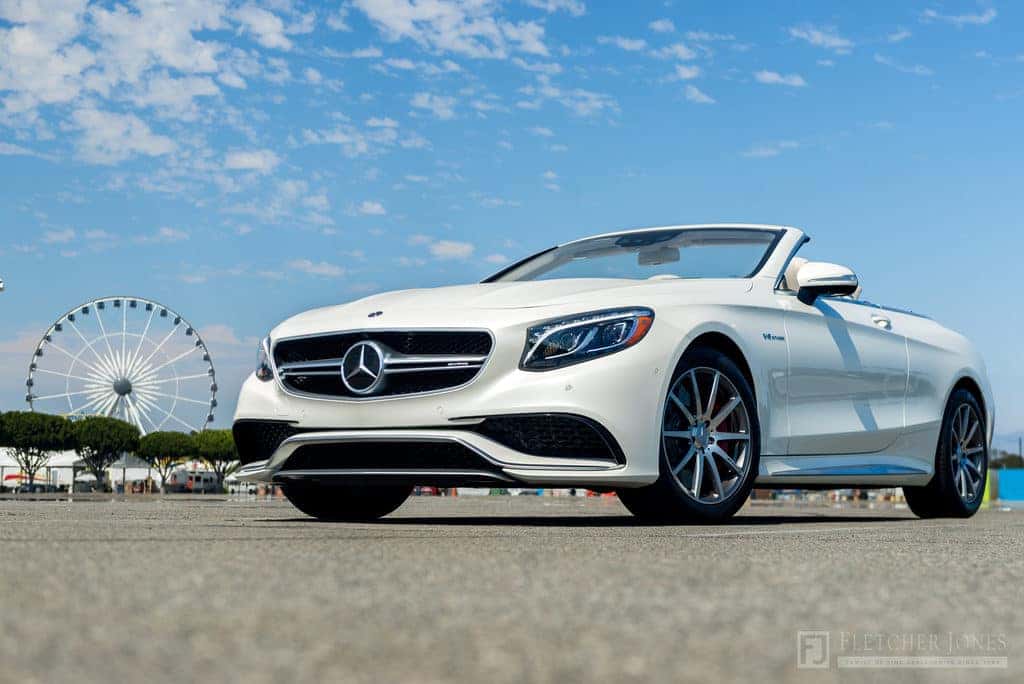 FJ Tip #1: Show up on July 13th, opening day, from noon to 3 pm to receive free general admission and parking! Don't forget to arrive early and in between the specified time period to get the most out of your promotion.
See a Show at the Pacific Amphitheatre or The Hangar and Action Sports Arena
Do you enjoy a good laugh? We sure hope so because, on July 14th, Trevor Noah is coming to the Pacific Amphitheater! He hosts "The Daily Show" on Comedy Central and is the ultimate crowd pleaser. This stand-up comedy show is for fans of all ages. If he's not your favorite, choose from one of the several other entertainers coming to OC. Some fan favorites include Earth, Wind, & Fire, and Hunter Hayes!
FJ Tip #2: Reserve a seat to Trevor's show or any other show at one of the venues above and receive free OC Fair admission with your purchase!
Visit "My Fair Selfie" Exhibit                                          
This year the OC Fair is launching a new display! They are introducing "My Fair Selfie". What is it? It's not just a regular old selfie stand. It's a pop-up PALACE made to wander around to capture the perfect Instagram or Facebook photo!  This trendy new exhibit opens on July 20th. There are also culinary, garden, crafts, and many more must-see returning exhibits.
FJM Tip #3: Go to the photo exhibit the opening Friday or any Friday, and receive $2 rides and games in the Main Carnival and Kiddie Carnival from noon to 4 pm. You can even make it a day with your grandparents to get $5 senior admission and FREE Ferris wheel and merry go round rides all Friday long!
Go to the Farm!
You can't visit the OC Fair and not stop by the OC Fair Farm! Bring your kids to play with tiny chicks, pigs and more!
FJ Tip #4: Put on your favorite pair of overalls on Thursdays and receive free admission! Valid noon to 3 pm.
Work up an Appetite
The OC fair is your chance to try foods you might not get to experience anywhere else. If you happen to be a health nut like most of California, it is highly recommended you make it to the OC Fair for your cheat day! Check out these 2018 OC Fair newbies:
Deep-fried cheese curds, mac & cheese bites, and shrimp & cheese jammers from the new food stand "Who Fried the Cheese?"
Pasta lovers; this will be your new favorite dish… Spaghetti donut, formed with pasta and topped with pesto, alfredo, carbonara or marinara!
Unicorn cotton candy donut with sparkling strawberry glitter glaze, rainbow candy, bubble gum cotton candy all from "Texas Donuts"
FJM Tip #5: Go to the OC Fair on any Thursday to indulge in sweet and savory treat samples for $3 each from noon to 4 pm.
Donate!
The OC Fair enjoys giving back on We Care Wednesday, just like Fletcher Jones Motorcars. On select Wednesdays from noon to 3 pm, you can donate for free admission and one carnival ride. Donation drives include school supplies, canned food, children's books, and clothing. Just be sure your donations meet the requirements! School supplies must be sealed and a value of $5, no coloring books or workbooks. Books and clothes must be new or gently used.
FJM Tip #6: Make sure you go to a public entrance (blue, yellow, or green gate) to donate and receive free admission. Another special treat on Wednesdays includes a $35 unlimited carnival ride wristband.
Fletcher Jones Motorcars always has you covered when it comes to getting the best deal. Speaking of great deals, don't miss out on the Mercedes-Benz Summer Event happening now! Lease a new Mercedes-Benz for an exceptional price. Click below to shop our offers.