Sal LaCavera
---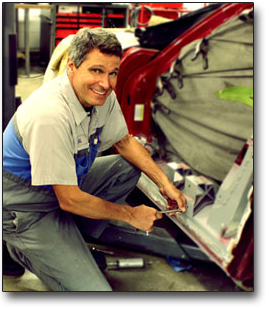 It is such a pleasure to introduce Sal LaCavera. Born and raised in Los Angeles, California, Sal's automotive passions were founded as a young boy while helping his dad's independent auto repair shop. Sal has been a part of the Fletcher Jones Family for 25 years. He is Master Certified and specializes in the all-aluminum body vehicles. We are fortunate to have such a skilled professional on our team as
he is the only individual in the West Coast qualified to work on the 2013 Mercedes-Benz SL-Class all-aluminum body
.
In February 2011, Sal was sent to Germany for stringent testing. As Sal recalled, "Twenty guys were sent and only five passed. I was first to pass and every six months I am sent back to Germany for re-certification and to sustain my knowledge." With such elite-level expertise on hand, your Mercedes-Benz could not be in better hands when it comes to servicing your vehicle. To read more about Sal, check out his
Employee Spotlight profile
on our blog!



Number One Claim based on MBUSA New and Pre-Owned Sales Results 12/31/12.